In the first few chapters of Indie author Sheryl Mallory-Johnson's latest intoxicating novel, "Love and Regrets," (Wanasoma Books) we're introduced to three beautiful, passionate, well-educated women: Carmen, Tempest and Dana.  After becoming familiar with all three, it becomes apparent they are all characters we all know too well in our own lives.  Furthermore, characters who can easily jump from page to screen, as in a T.V. series, or as in the big screen (Take note Shonda Rhimes).
Starting with Carmen, the seemingly happily married wife and working mother of a young son, who's caught up in a hot and heavy love affair with her sexy stud of an employee, who threatens  to destroy her "perfect marriage" and prestigious position.  The affair not only threatens her marriage, it exposes a truth that she hoped would stay buried.  Here's my two cents, either Halle Berry or Nicole Ari Parker would make a great Carmen!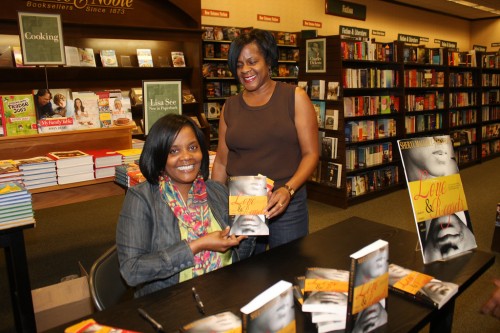 Secondly, we meet Tempest, a career driven, insecure beauty who is ironically strong in her faith and convictions and wants nothing more than to remain a virtuous woman before wedding her NFL fiance Sterling, who  not only becomes her world but her weakness. Sterling's burgeoning NFL career places him in the middle of a scandal that's, let's just say, a game changer.
My pick for Tempest is, actress Tika Sumpter (The Game and Gossip Girl).
Lastly, there's Dana, the self assured one.  Dana is smart, sassy and knows exactly what she wants: a home and to start a family before she turns 27.  Her only problem is that she has two men interested in her, and she can't seem to choose which one fits within the scope of her life's plan. Again, I see two talented beauties who fit Dana's character: Gabrielle Union or Nicole Beharie (The Good Wife) either would make a good choice.
Mallory-Johnson's characters are cleverly reminiscent of familiar characters in our everyday lives. The  art form in which we watch their relationships unfold makes "Love & Regrets" a great conversation piece and, particularly juicy book club  material.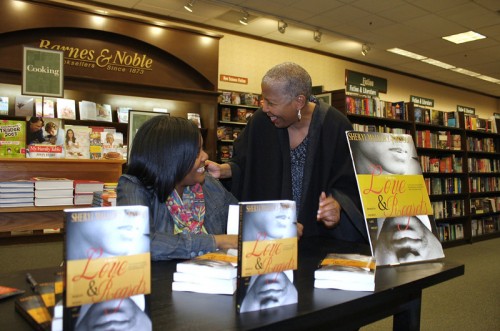 Sheryl Mallory-Johnson has written three books and is currently working on her fourth.  She has published all three of her books under her publishing company, Wannasoma Books.  This amazing author never fails to create lifelike characters whose relationships not only reflect our own lives, but also bring African American culture to life in fiction novels.