Our congratulations go out to American Meb Keflezighi, 38,of San Diego, and member of the New York Athletic Club, won the men's race in the Boston marathon, with a time of 2:08:37, a personal best and the second fastest for an American male at Boston.
Keflezighi, was born in Ethiopia and raised in war-torn Eritrea, moved to San Diego as a teen went on to become track star as San Diego High, earning  CIF runner of the year as a sophomore, junior and senior.
He would continue to shine at UCLA where he would go onto win numerous NCAA Championships in 1997 and, the Olympic silver medal in 2004 and, the New York City Marathon in 2009.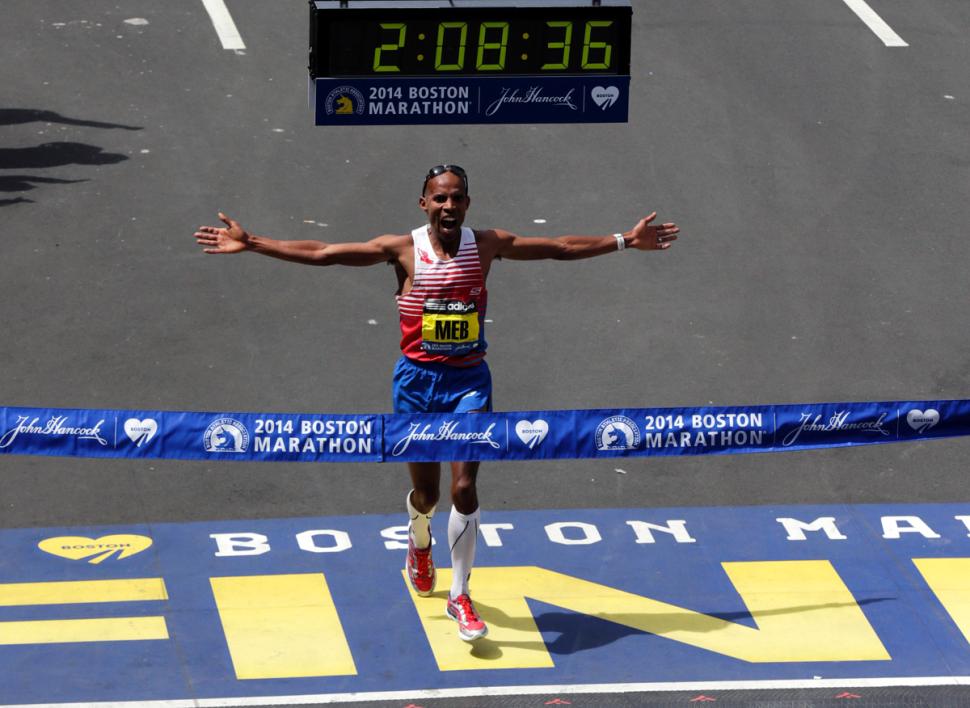 Read more click here.