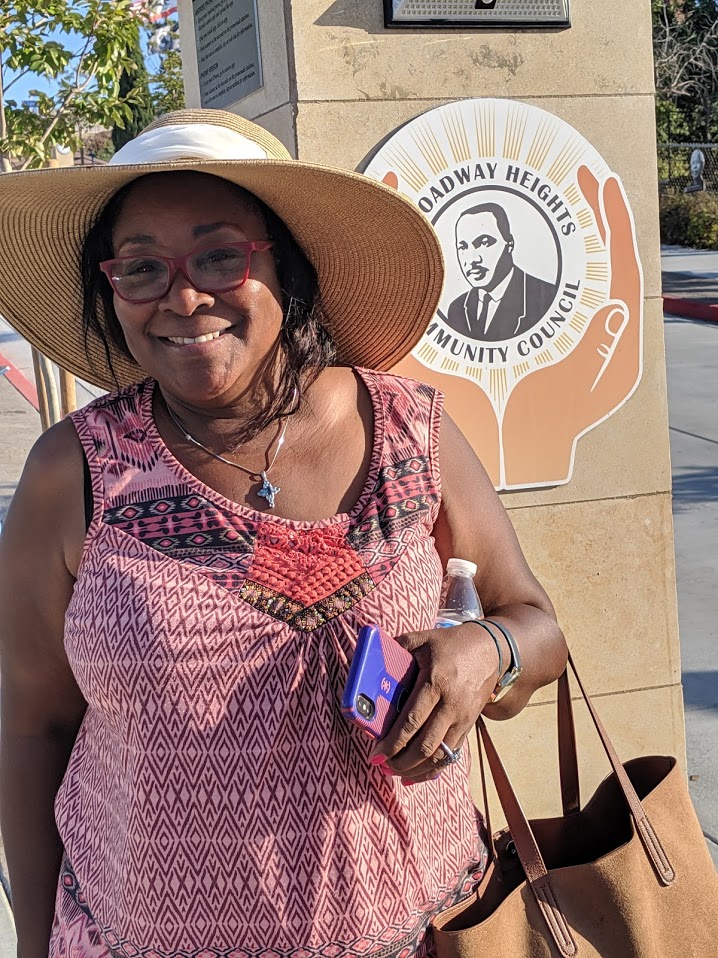 Tucked in between the streets Tiffin Avenue and Martin Luther King Jr., Way in Broadway Heights— a well maintained neighborhood located just outside of Southeastern San Diego, bordering the city of Lemon Grove, you'll find a historical gem known as Home of the Dr. Martin Luther King, Jr., Smart Technology Promenade, located at 2399 Dr. Martin Luther King Jr. Way.
At the entryway, there's a ceramic tile retainer wall with engraved bronze letters that boldly reads, I HAVE A DREAM. On top of the wall sits a 700 pound sculpture of Rev. Dr. Martin Luther King Jr., formed from 68 individually cut plates of stainless steel. The sculpture was dedicated by the Broadway Heights Community Council the organization that spearheaded this amazing neighborhood project.
Since 2007, the Broadway Heights Community Council has been advocating for construction of the Dr. Martin Luther King, Jr., Promenade. For many years Broadway Heights a diverse neighborhood made up mostly of Black and Hispanic residents is known for its community activism and has a history of philanthropy. The neighborhood council street sign which the group takes pride in reads: "Enriching and Celebrating the Quality of Life, Safety and Beautification of Our Neighborhood."
Resident Carla Crudup, member of the Broadway Heights Community Leadership Development Team says, "It all came about when the children from the community went on a trip around the United States and would see MLK streets in different places and thought, why don't we have one here in San Diego?" And, this is what led to the kids putting a petition together."
From there, the wheels started turning and that's when the council got involved to create the first street of its kind in the history of San Diego!
Urban Corps, the contractor for this project, held three workshops between April 2017 and March 2018 to present their design goals and gather community input from residents in the Broadway Heights neighborhood.
As you take a walk down the pristine street, you'll see perfectly crafted decorative concrete wall columns with LED lighting, historical quotes, QR Codes, images of iconic civil rights activist, custom designed benches, large royal blue cement balls with quotes, information, definitions of community and racism. On one of the cement posts reads the six principles of non-violence, From The Martin Luther King, Jr. Center for Nonviolent Social Change. 
On the opposite side of the street is a bold colored royal blue picket fence with words paint in white, I'VE BEEN TO THE MOUNTAIN TOP, famous words from Dr. King's speech in 1963.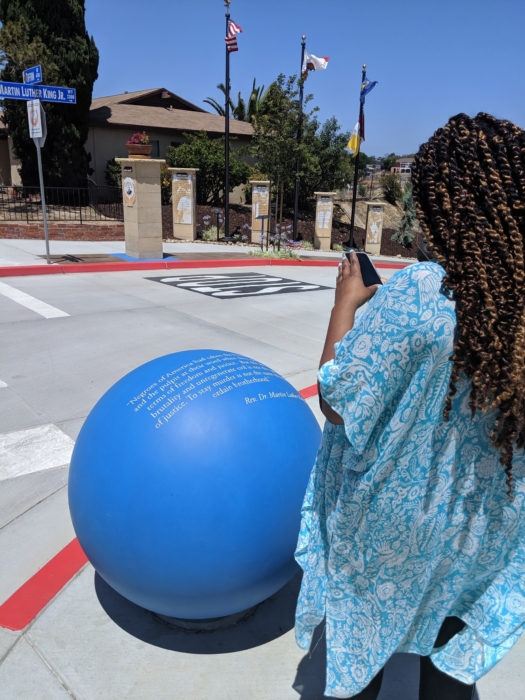 Some of the iconic figures featured in the project include— Former president Barack Obama, Congressman John Lewis, activist Rosa Parks, Andrew Young, and many more civil rights activist throughout history.
This past February during Black History Month, a ceremony was held to celebrate and commemorate the project.
Now, that's what we call taking care of our neighborhood. Kudos to Broadway Heights in San Diego.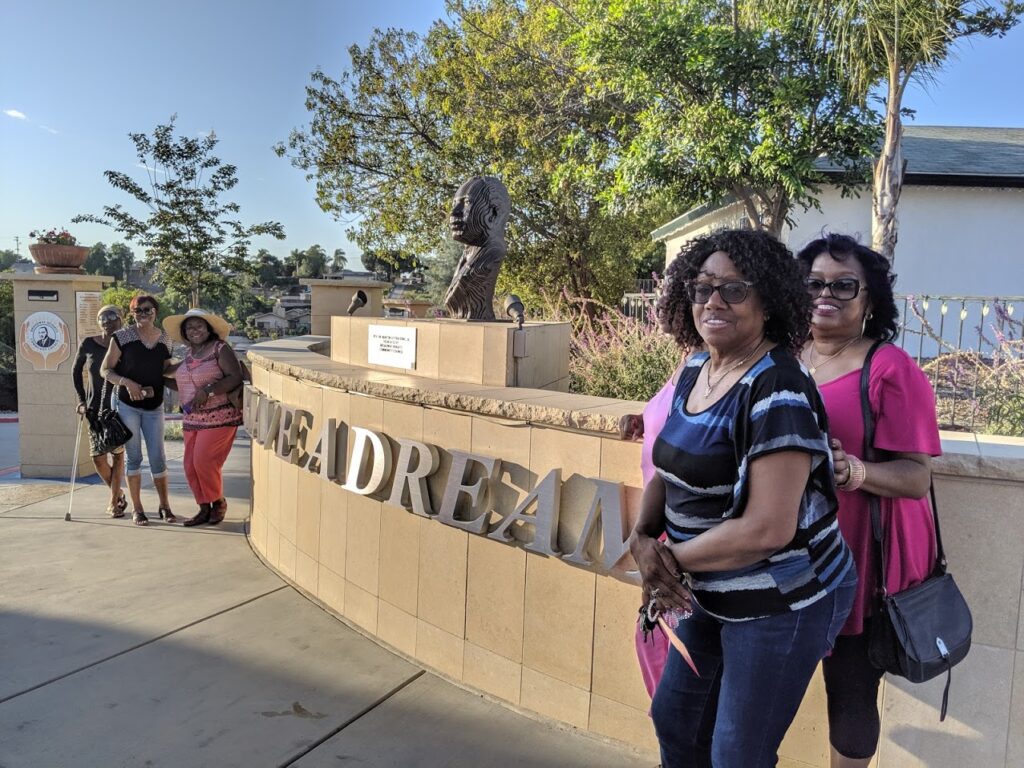 If you're in the San Diego area this street in Broadway Heights is a must see! If you want a personal tour contact bhccouncil.org.