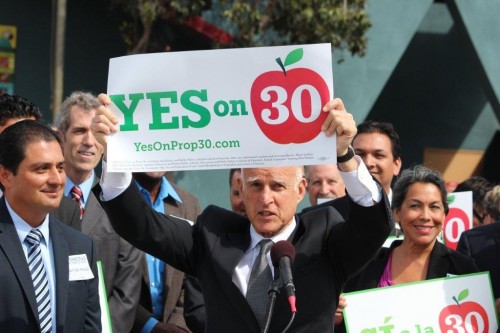 October 23, 2012 Governor Jerry Brown pays a visit to San Diego, at Perkins Elementary (K-8) to show his support for tax initiative Proposition 30.
Voting yes on proposition 30 measure would raise the sales tax by a quarter cent for the next four years and increase income taxes on Californians earning more than $250,000 a year by between 1 and 3 percent.  Brown's measure would place the tax initiative money into the state's General Fund, with a certain amount dedicated to schools.
The Governor's visit was also to endorse Bob Filner for Mayor of San Diego.
Rochelle Porter/Gwen Pierce