(San Marcos, CA) On Thursday, August 14, Casa de Amparo hosted a special evening with New York Times, best selling author Cupcake Brown, author of  A Piece of Cake: A Memoir (Random House, Inc. 2006).
Casa de Amparo, an organization whose purpose is committed to prevention and treatment of child abuse in San Diego County, celebrated the esteemed guest in an outdoor catered dinner reception. Following dinner, guests were treated to cupcakes for dessert.
The event was held on the beautiful 11-acre property surrounded by transitional housing, where approximately 800 youth and families live per year. 
Cost to attend the event was $50.00 which included dinner and a sponsored book for a Casa Kid.
Following the festive reception on the patio, guest took a stroll over to the outdoor seating area under a covered tent, to hear a remarkable story of resilience from Cupcake Brown, a former foster care youth that got lost in the system, who beat the odds and won. 
Before the guest of honor began sharing her story, a lovely young confident girl with long braids was invited up to the podium by Executive Director, Tamara Fleck-Myers to meet the author.  After reading Cupcakes memoir A Piece of Cake several times, the precocious teen was so inspired by Cupcakes story, that she suggested that the organization invite the author to come out to Casa de Amparo to share her story with the kids.
Fleck-Myers, made the decision to reach out to the author, and was overjoyed when Cupcake agreed to share her inspirational story of unbelievable pain in going from victim to survivor.  
"Healing is the telling of the story. Yesterdays victims are tomorrows survivors.  Here at Casa de Amparo we teach people how to tell their stories. Cupcakes story is one that resonates with so many in the foster care system," said the Executive Director.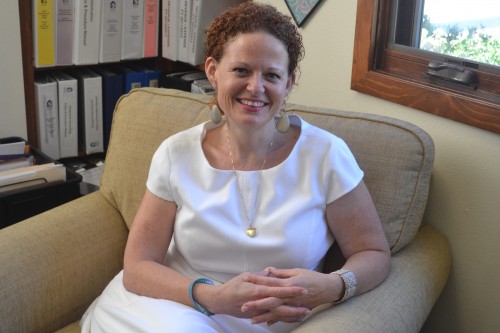 A teary eyed Cupcake warmly embraced the teen. It was obvious that both Cupcake and the girls journey through life were anything but, a piece of cake.
Cupcakes riveting speech reflected on her life after being orphaned by her mother's unexpected death at age 11. Brown, a San Diego native, was sent to live with her biological father, someone she never knew existed, a person who she refers to as, just a sperm donor.  
She recalls the day that the system handed her over to him.
 "I went from his car, to the door step of the foster mother. I spent not even a day with him before he leaves me at the home of a sadistic foster mother, where I was mentally, physically and sexually abused. It's never who you think it is. There are people out there who understand how the system works and are on their best behavior with the social workers."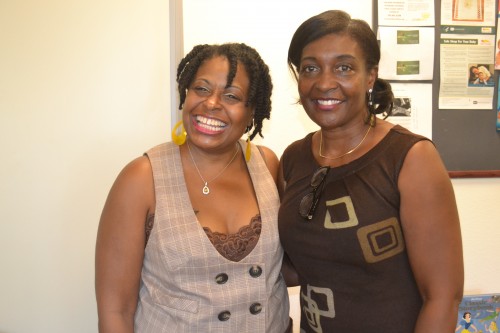 One of the attendees at the event was 27 year old Samantha Webb, a former foster kid and graduate of Casa De Amparo's New Directions program, a transitional home for young adults 18-24. Webb who relates all too well with Cupcake, says that after her mother died when she was 13, her life was turned upside down after being placed in the care of several abusive foster homes with families, who from the outside looking in, one might think are worthy of getting "The Family of the Year," award. 
Today, Samantha who was once homeless is stable, gainfully employed and uses her story to give back as a manager at a level 12 group home for foster girls.
Like Webb, Cupcake moved from foster home to foster home, where the cycle of abuse continued forcing her into a downward spiral resulting in a life of crime, drugs (alcohol, cocaine, heroin, crystal meth)homelessness, prostitution and, gang life which resulted in her being shot and told by doctors she would never walk again.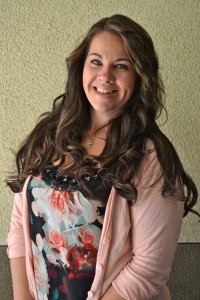 You name it Cupcake has gone through it.
While sharing her story of hope and resilience, Cupcake describes her journey as a set back for a comeback. 
 "Success is the best revenge." She says to a crowd filled with attentive transitional youth, many of whom share her same circumstances.
She continues by saying, "negative friends are good for negative advice."
Today at age 50, Cupcake is an attorney for one of the largest law firms in the nation. She's an advocate who speaks nationwide sharing her negative experiences with the hopes of turning it into a positive for others. 
She reflects back to her childhood and says, "I always new I wanted to be an attorney. My uncle used to tell me 'girl you should be a lawyer,' because of the type of questions that I would ask."
Her advise to the audience made up mostly of teens is to steal back your dreams.  When asked the question by one of the teens in the audience, 'Have you ever thought of making a movie out of your book?' She says, "It's already in the works, Brad Pitt has his hands on it."
Cupcake Brown is a survivor. She has defied all odds by rising above her circumstances and becoming an author, attorney, and advocate for foster children. 
 To learn more about Cupcake, visit her website at www.cupcakebrown.com.
Casa de Amparo established in 1978, is a leader in treating and preventing child abuse.  The organization is committed to providing a safe home environment, to help children and families grow and develop a core belief that they have a responsibility to create a meaningful life for themselves. 
The programs offered consist of: Counseling and Residential services, Young Parents Network, New Directions Transitional Housing Program and Hayward Child Development Center.
Every year the organization hosts the following fundraising events: Crystal Ball Gala, Holiday Drive,  Meet The Chefs  and Come Home to Casa.
To learn more about how you can help Casa de Amparo please visit: www.casadeamparo.org.