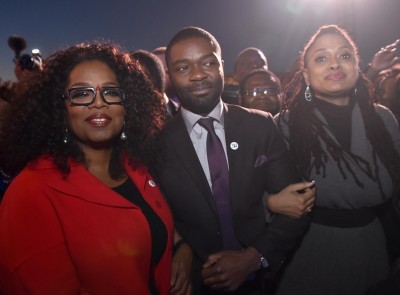 Oprah Winfrey and other members of the cast and crew of the movie Selma marched through the city of Selma, Alabama on Sunday in tribute to Martin Luther King Jr. 
Several hundred other citizens joined the cast on their symbolic march from Selma City Hall to the Edmund Pettus Bridge, where civil rights protesters were brutally beaten by police officers on March 7, 1965 as they marched for their voting rights.
"Every single person who was on that bridge is a hero," Winfrey said to the assembled marchers.  
The film Selma dramatizes the 1965 marches from Selma to Montgomery led by Dr. King. The powerful historical drama was nominated for an Academy Award for Best Picture and for Best Original Song.
Source:  CBS