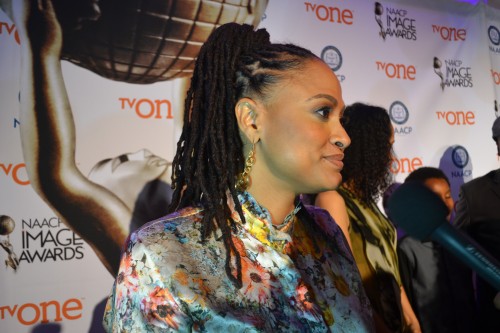 NAACP Image Award winner and Golden Globe nominated director of "Selma," Ava Duvernay, is profiled by 60 minutes correspondent, Bob Simon, this Sunday February 8th. 
In the piece, DuVernay travels to her parents' native home of Loundes County, Ala where she spent her childhood summers and discusses how that experience shaped her approach to Selma.
The director talks with Bob Simon about the film, and discusses controversy over inaccuracies regarding the films portrayal of President Lyndon B. Johnson.
"History is to be interpreted through the lens of the people who are reading it and experiencing it on the page or at the time," DuVernay says. "And this is my interpretation." She acknowledges that Johnson, a Southern politician, turned out to eventually be a champion for civil rights. "But he didn't start that way. To try to push the idea that he was always 100 percent in the corner of the black man and woman in America is to not know your history," she's quoted as saying.
60 minutes airs,  Sunday, Feb. 8 (7:00-8:00 PM, ET/PT) on the CBS Television Network.