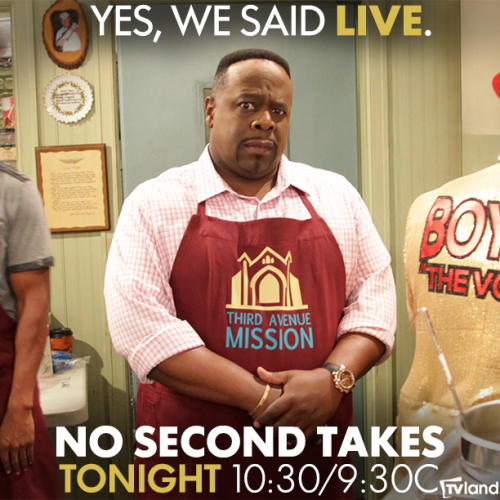 No second takes, no rewrites: On Wednesday, March 18th at 10:30 PM ET/PT "The Soul Man" is going LIVE for its season premiere!
"The Soul Man" will take over all social media platforms on premiere night by releasing exclusive guest star interviews, photos from the set and more. The cast will also countdown to the live celebration by launching never-before-seen bloopers using the hashtag #NoSecondTakes. The official hashtag for premiere night is #SOULMANLive.
"The Soul Man" follows R&B super-star-turned minister Reverend Boyce (Cedric "The Entertainer") "The Voice" Ballentine after he relocated from Las Vegas to St. Louis with his wife Lolli (Niecy Nash). While they're always adjusting to their new modest life, they have plenty of obstacles in their way, including Boyce's brother Stamps (Wesley Jonathan), who is still trying to figure life out and another pain in their neck Cousin Nikki (Shepherd) who comes for a friendly visit that turns extended.
Cedric and Suzanne Martin ("Hot in Cleveland") are executive producers of the sitcom, along with Eric C. Rhone and Emmy(R) Award-winner Sean Hayes and Todd Milliner of Hazy Mills Productions.
About TV Land