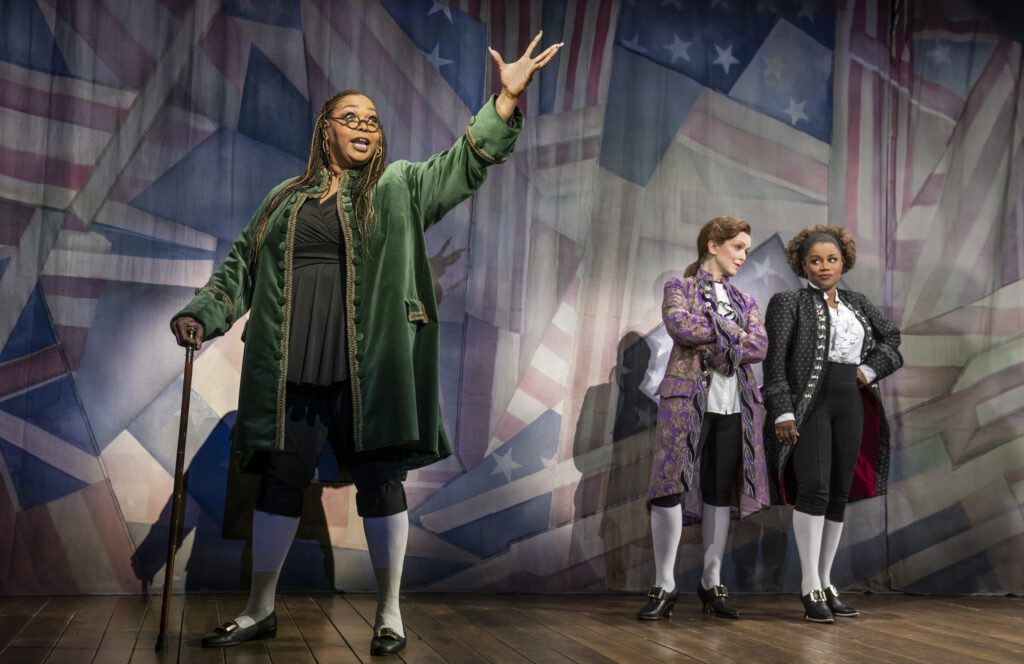 Broadway San Diego ~ A Nederlander Presentation and NETworks Presentations and National Artists Management Company proudly announce the tour cast of American Repertory Theater/Roundabout Theatre Company's new production of the Tony Award-winning Best Musical, 1776. This production was developed and premiered by the American Repertory Theater at Harvard University before playing on Broadway with Roundabout Theatre Company at the American Airlines Theater. The national tour of 1776 will make limited engagement stops at major cities across North America including its premiere in San Diego at the Civic Theatre from May 9 to May 14, 2023.
This new production, directed by Jeffrey L. Page and Diane Paulus, features a multiracial cast of female, transgender, and nonbinary actors portraying the fiery founders of this country. The show puts history in the hands of the humans who were left out the first time around, resulting in an epic show of passion, debate, and roof-raising musical fireworks.
Tickets are on sale now at www.broadwaysd.com. For pricing and information about group opportunities, email [email protected].
The 1776 company includes Shelby Acosta (she/her) as 'Sec. Charles Thomson,' Gisela Adisa (she/her) as 'John Adams,' Nancy Anderson (she/her) as 'Thomas Jefferson,' Tiffani Barbour (she/her) as 'Andrew McNair,' Dawn Cantwell (she/her) as 'Col. Thomas McKean,' Julie Cardia (she/her) as 'Stephen Hopkins,' Sara Gallo (she/her) as a Standby, Joanna Glushak (she/her) as 'John Dickinson,' Anissa Marie Griego (she/her) as 'Roger Sherman,' Kassandra Haddock (she/her) as 'Edward Rutledge,' Shawna Hamic (she/her) as 'Richard Henry Lee,' Lisa Karlin (she/her) as a Standby, Connor Lyon (she/her) as 'Martha Jefferson/Dr. Lyman Hall,' Liz Mikel (she/her) as 'Benjamin Franklin,' Oneika Phillips (she/her) as 'John Hancock,' Lulu Picart (she/her) as 'Samuel Chase,' Ariella Serur (she/they) as 'Judge James Wilson,' Brooke Simpson (she/her) as 'the Courier,' Sav Souza (they/them) as 'Dr. Josiah Bartlett,' Tieisha Thomas (she/her) as 'Abigail Adams/Rev. Jonathan Witherspoon,' Jill Marie Vallery (she/her) as 'Caesar Rodney,' Zuri Washington (she/her) as 'Robert Livingston,' Gwynne Wood (she/they) as 'George Read,' and Candice Marie Woods (they/them) as 'Joseph Hewes.'
---