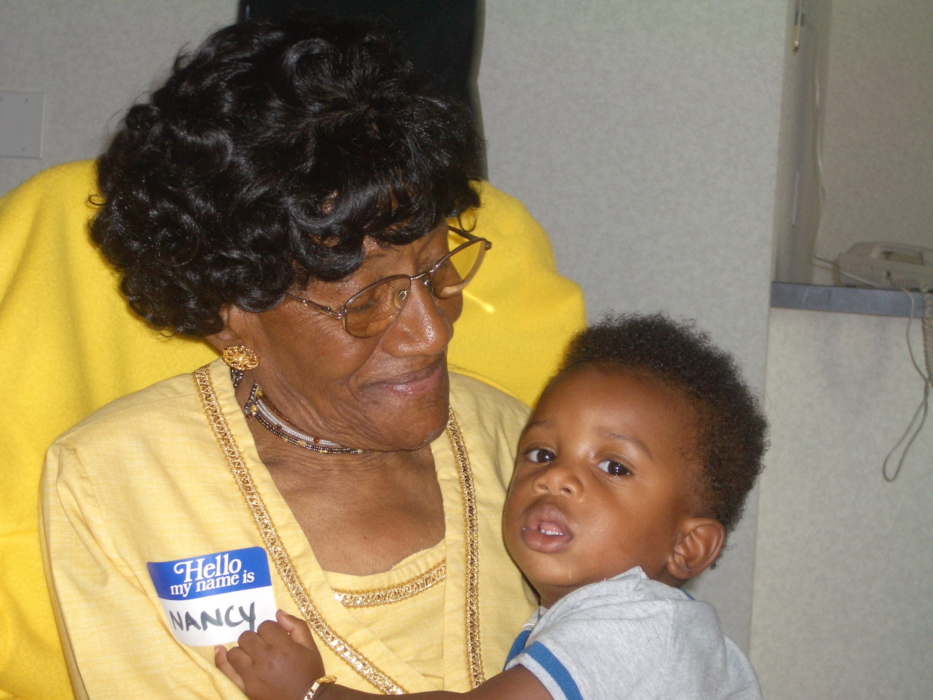 Pictured: Nancy and great-grandson Torian in 2004.
Growing up I only had one living grandmother.  That was my paternal grandmother, Nancy. As we come upon mother's day, memories of growing up with her in my life has made me more grateful to have had such a strong presence in my life.
Allow me to introduce you to Nancy Rebecca Lovelady, born in 1917.  She grew up in a small town near Crockett, Texas, called Hopewell. Her mother died in 1923 when she was just five years old.
According grandma, she died in her sleep after putting her three weeks old twin babies, James and Mary Jane to sleep. Her mother, Aurora, died leaving her husband Walter, a well-digger to care for their 5 children together, all under the age of five. Her sister Lucindy was three, Rosie was two and one of the twins, James, died as a baby. Although family members stepped up to help my great grandfather Walter (my father's namesake) raise little Nancy and her siblings, I suspect she had to do a lot on her own. Especially coming from a very poor, what we used to call "Colored" family down in East Texas.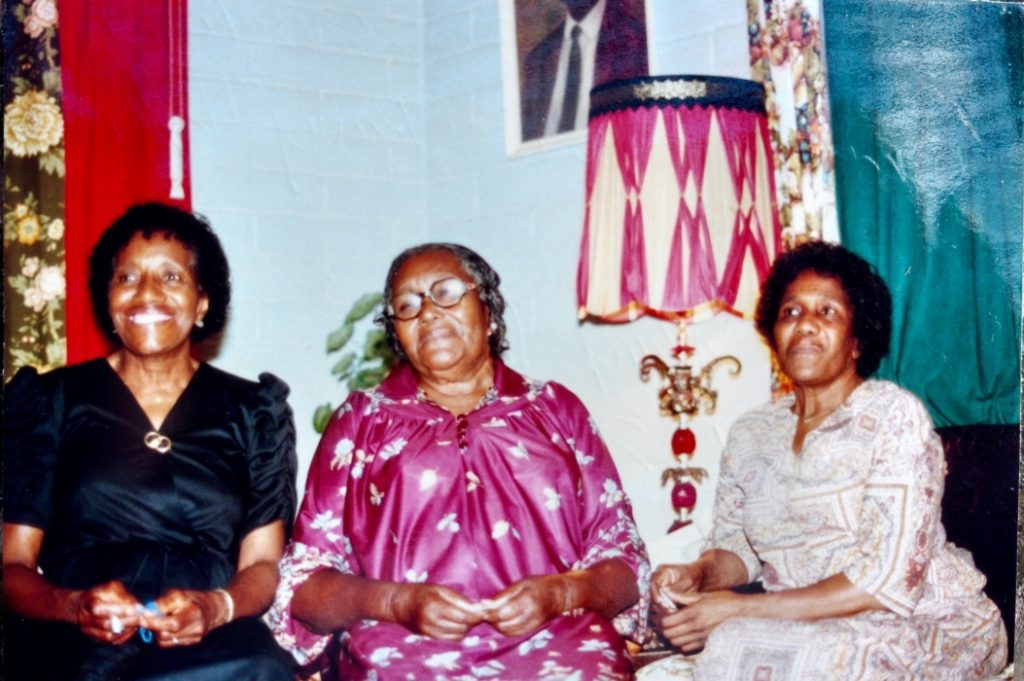 After finishing high school in the 11th grade, she eventually met and married my grandfather Thomas Hopkins, at age 19, and they packed up and moved to Tucson, Arizona. I was told by friends and family members from the area that  during that time, truck loads of Black folks left the Crockett area during the night in an attempt to leave behind Jim Crow laws and harsh racial injustices.  I believe this to be true since, I've spoken to others from that area, who shared that it was hard for African American's to escape the blatant racism back then, and the promise of earning better wages working in the cotton fields in Arizona, provided better opportunities and a sense of hope.
Although, years before she died, my grandma was working on writing her story and her notes indicate that they left Crockett, because of granddaddy's health. Now, I do recall a conversation with her telling me in that Texas accent of hers, "Gwennie Baby, White folks are so mean back home, I'm so glad me, and grandaddy got out of there!"
Grandma and grandaddy went on to have eight children together. Some of who were born in Crockett. The youngest boy, Tommy died at age three.
I'm not clear as to how long, or if she and my grandfather picked cotton in Arizona, but what I do no is that whatever job grandma had, she was a go getter that took no mess, and never backed down to anyone.
At family gatherings her children often get a kick out reminiscing about the time when Nancy, and a woman by the name of Ms. Mary, got into a fight right in front of all places, Church.  Picture this, someone, perhaps my grandaddy, holding Nancy back while she's yelling, "Let me at her!" And, the other women yelling, "I'll rock wit ya and I'll roll wit ya too!" And then Nancy shouted, "Let her go, I'm not scared!" I'm not sure if I was born yet, or what caused the ruckus, but I would loved to have been a fly on the wall to see two ladies go at it. And, at Church of all places!
Sounds a little like Reality T.V. Well, now that I think about it, she sort of reminds me of Mama Joyce on Real Housewives of Atlanta. (Smile).
As you may have guessed by now, Nancy was sassy, but far from what we call today as ratchet.  Just to be clear, through my eyes she was only confrontational with good reason. In other words, if you come for her, you better believe she wasn't one to back down.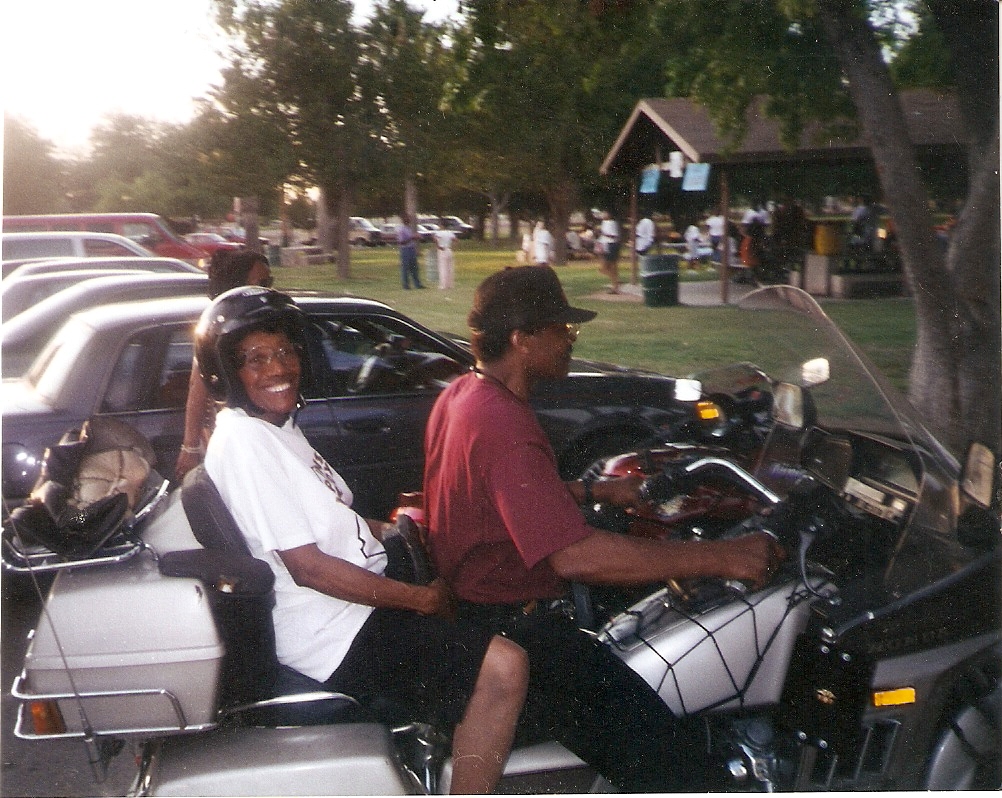 By the time I was born (I'm her second grandchild), I recall her working at a retail store in downtown Tucson, called Lerner Shops. Prior to working for Lerner Shops, now New York and Company, she worked for another retail store called Franklin's Dress shop as window trimmer, where she told me had to deal with a racist boss. From what I've witnessed over the years, Nancy was a hard and dedicated worker. Since the family only had one car, she would catch the bus early in the morning and come home late after a long day at work, cook, clean and take care of kids and some grandkids. I'm not sure what her pay was, but, I'm certain that it wasn't much. Perhaps, just enough to help put food on the table. At any rate, one day she tells me the story of how she got fed up with her racist boss and told him to take that job in shove it. I'm sure those aren't the exact words she used but at any rate, it was a bold thing to do back then and even today.
Keep in mind, that incident happened during the sixties, and she grew up in the twenties and thirties in Texas, in a town where some Black folk are still afraid to speak up, let alone up and quit a job.
As the story continues, shortly thereafter someone from Lerner Shops had, had their eye on Nancy, called her up and recruited her to work for that company.  She worked at Lerner Shops until she retired.
I recall when my cousins and I were old enough to catch the bus downtown, we would get a glimpse of her working in the display window. We would observe her wearing stylish clothes, with a tape measure hanging from around her neck to measure the mannequins and giving direction to who we assumed were co-workers. That's when we learned that "Sassy Nancy" was a boss! She was the display manager. Her job was to style the mannequins. We were so proud of our grandmother.
As I reflect this mother's day on growing up around Nancy, I'm truly grateful for having to witnessed Grandma's strength, courage and value of hard work. Watching her has always been a core of my professional life.
From what she went through as a five year old child, losing a mother to finding personal and professional success, is remarkable.  She remained married to the love of her life for 47 years. Raised two successful sons, one a businessman and the other a college dean.  Five daughters, who have all lived fulfilling lives, 28 grandchildren, and a too many to count great grandchildren!
I'm proud to say that Nancy's strength lives on in me.
Rest in Peace, "Sassy Nancy." Happy Heavenly Mother's Day!
Nancy Rebecca (Lovelady) Hopkins (October 4, 1917-May 7, 2011).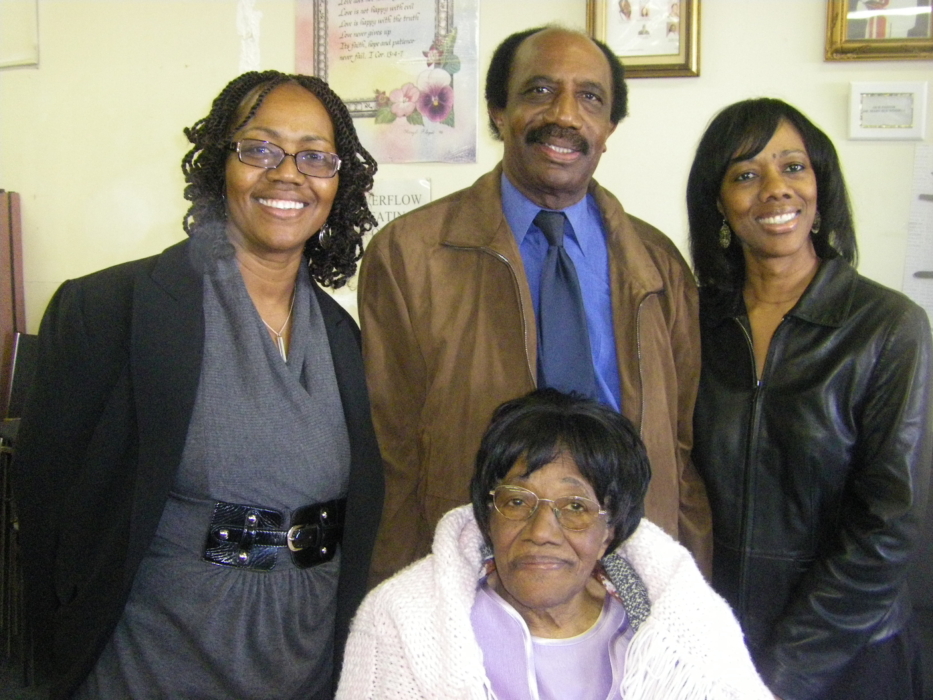 By:  Gwen Pierce