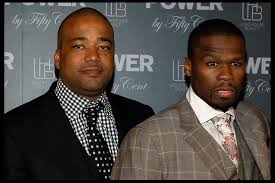 This coming Monday, September 8 @ 10 PM/ET Celebrity Crime Files returns to TV One for season 3 to explore the real story behind music industry legendary exec and Bronx native Chris Lighty.  A giant in the entertainment world, he helped superstars like 50 Cent, P. Diddy, Nas, Ja Rule, Missy Elliott, LL Cool J, Mariah Carey and many more rise to fame.
While he had corporate success, street beefs still haunted him. But it wouldn't be a rap beef that would eventually end his life. While police ruled his death a suicide, friends and family say he was the victim of foul play. For the first time ever on TV, those closest to him including LL Cool J and Busta Rhymes explain just what happened to Chris Lighty.
For this season the recognizable, unwavering voice of Ice-T will narrate the popular investigative TV One docu-series.