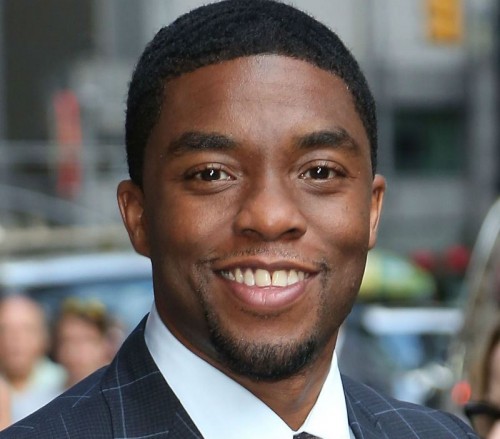 Without hesitation, we're certain that most would agree that actor Chadwick Boseman has portrayed some of the greatest historical black figures brilliantly.  From Jackie Robinson to James Brown, Boseman's performances were stellar.  Now, he's set to portray Thurgood Marshall in a new Reginald Hudlin film, titled "Marshall."
The courtroom thriller follows Marshall, the first African American judge as a young lawyer through one of his career-defining cases.
The film's synopsis states, "As the nation teeters on the brink of WWII, a nearly bankrupt NAACP sends Marshall to conservative Connecticut to defend a black chauffeur against his wealthy socialite employer in a sexual assault and attempted murder trial that quickly became tabloid fodder. In need of a high-profile victory, but muzzled by a segregationist court, Marshall is partnered with Samuel Friedman, a young Jewish lawyer who has never tried a case. Marshall and Friedman struggle against a hostile storm of fear and prejudice, driven to discover the truth in the sensationalized trial, which helped set the groundwork for the civil rights movement to come."
Boseman will also take on the role of Black Panther, who will make his debut in the upcoming "Captain America: Civil War" movie.
"Marshall" directed by Hudlin has already begun filming this week in Los Angeles, and will resume in late spring after he completes his producing the 88th Annual Academy Awards.