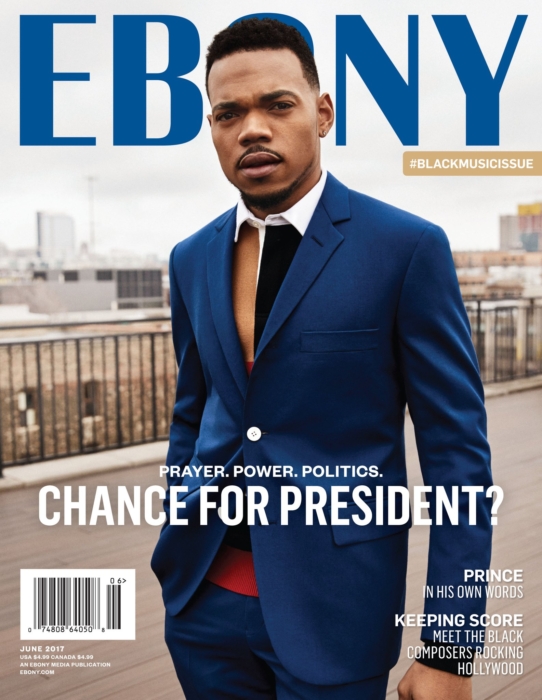 We're loving' this cover of EBONY magazine with one of our favorite rappers on the cover, Chance The Rapper.  The world has fallen head over hills
in love with this 24 year old who certainly has presidential tendencies but, makes in clear in the article that he has no intentions what so ever to run for president.
Read an excerpt from the article:
"I would never run for any office or government position," he says plainly after cracking a smile. "I'm not into it. I think politics is a reason why a lot of stuff doesn't get done. There's a lot of favors, and a lot of people are held back by their intentions of being re-elected or the things that they owe their party or constituents. I think when you're in my position as an artist, I can say what I want and talk about the issues that matter."
Awe, C'mon Chance! We need you.
Read more of Chance The Rapper's interview at EBONY.