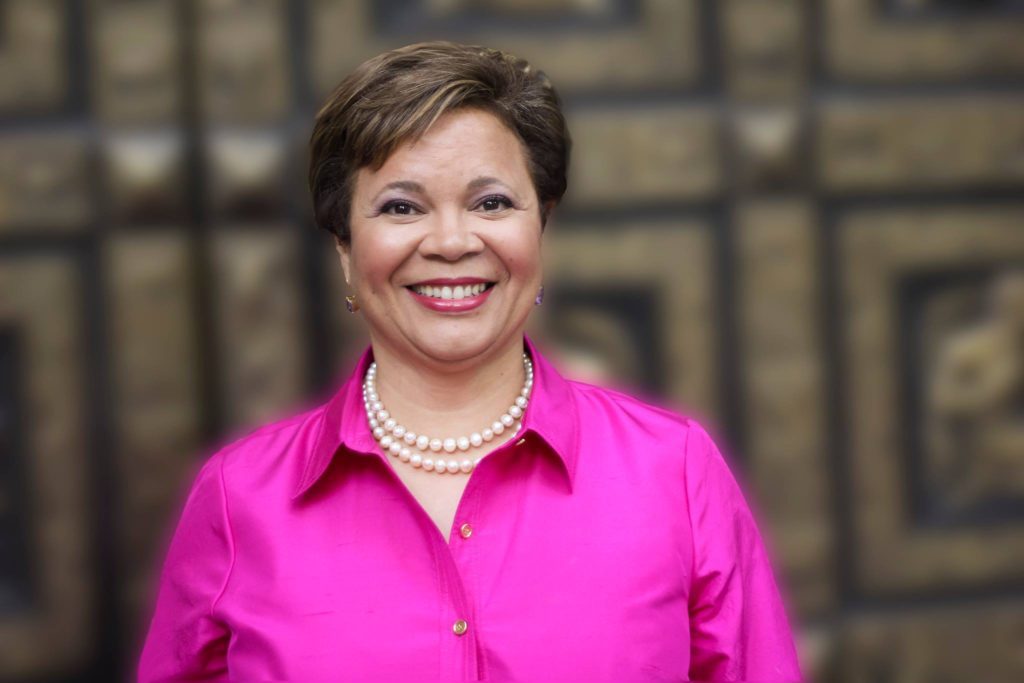 VI LYLES HAS been elected as Charlotte's next mayor, beating GOP candidate Kenny Smith and becoming the sixth consecutive Democrat to hold the office since 2009.  Lyles is the city's first African-American woman to hold the office. She is a city council member and mayor pro tem, a role elected by the council to preside over meetings in the absence of the mayor.
"Today is an important day, because today we've made history," Lyles said, in her acceptance speech. "And isn't that what we want for our future? Isn't that what we want for our children, to thrive in this city? … Charlotte has been the center of a lot this year. I believe that we have closed that chapter of the book today."
Lyles helped craft a new agenda for the city after the September shooting of Keith Lamont Scott and subsequent protests. After both outgoing Mayor Jennifer Roberts and CMPD chief Kerr Putney were criticized following the shooting, Lyles told this to Greg Lacour this last November: "Trust is earned. … Do I believe it's been compromised? Yes. Do I believe that there is a way to rebuild it? Yes. Do I believe it's there now? No."
Her "seven-point plan" included building a "culture of trust" between CMPD and the community, a program that would encourage the hiring of low-income Charlotteans backed by public dollars, and help offer 5,000 affordable housing units in three years.
On her daughter Aisha Alexander's Instagram page she shared this heartfelt post regarding her mother's historic win: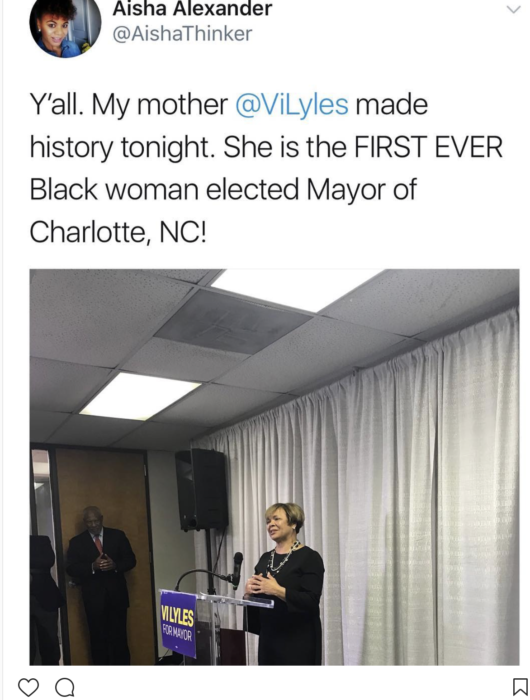 To learn more about this magical black woman who just made history, check out her website here.  Congratulations!