Summer may be coming to an end, but that doesn't mean the fun has to stop! Check out the list of feature films that will have us all going to the movie theater every other weekend. From gripping our chairs to shedding a few tears, this season is looking promising with 2017's film/winter movie line-up. You won't want to miss what's coming to the big screen this fall/winter. With that in mind, it's good to see diversity and inclusion at work in the entertainment industry.
Check out the films we're keeping an eye out for: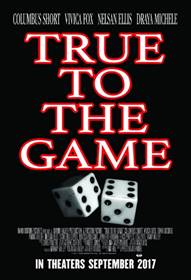 TRUE TO THE GAME (IMANI MOTION PICTURES)
SYNOPSIS: Based on the Teri Woods best-selling novel, True to the Game is the love story of Quadir Richards, a charismatic drug lord, and Gena Rollins, a young girl from the hood of Philly.
Directed by: Preston A. Whitmore, perhaps best known for his 2007 comedy-drama This Christmas
Cast: Columbus Short, Vivica A. Fox, Andra Fuller, Nafessa Williams, Erica Peeples, Draya Michelle
Writers: Nia Hill
Produced by: Manny Halley, Yolanda Halley
Trailer: https://www.youtube.com/watch?v=9JV5dTITBxY&feature=youtu.be
RELEASE DATE: ( September 8, 2017)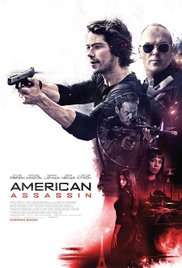 AMERICAN ASSASSIN: (LIONSGATE/CBS FILMS) 
SYNOPSIS: A story centered on counterterrorism agent Mitch Rapp. Based on the novel by Vince Flynn.
Directed by: Michael Cuesta
Cast: Michael Keaton, Dylan O'Brien, Taylor Kitsch, Sanaa Lathan
Writers: Stephen Schiff and Michael Finch and Edward Zwick & Marshall Herskovitz
Produced by: Lorenzo diBonaventura, Nick Wechsler
Trailer: https://www.youtube.com/watch?v=r9rNf-cLWKU
                                                 RELEASE DATE: (September 15, 2017)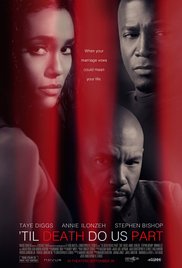 'TIL DEATH DO US PART: (51MM) 
SYNOPSIS: Michael and Madison Roland had planned to spend the rest of their lives together, until one day Michael's controlling ways turned their perfect marriage. With the help of her best friend, Madison decides to get away. After adopting a new identity, she meets Alex Stone and learns to love again. All is well until Michael discovers Madison's whereabouts, and recreates the nightmare she once lived all over again.
Directed by: Christopher B. Stokes
Cast: Taye Diggs, Annie Ilonzeh, Stephen Bishop
Writers: Marques Houston, Christopher B. Stokes
Produced by: Marques Houston, Jerome Jones, Jarell Houston, Shondrella Avery & Taye Diggs
Trailer: https://www.youtube.com/watch?v=hXOQ1n0WCMY
                                                 RELEASE DATE: (September 29, 2017)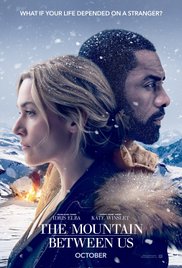 THE MOUNTAIN BETWEEN US (FOX)
SYNOPSIS: Stranded after a tragic plane crash, two strangers must forge a connection to survive the extreme elements of a remote snow covered mountain. When they realize help is not coming, they embark on a perilous journey across the wilderness. Based on the novel by Charles Martin.
Directed by: Hany Abu-Assad
Cast: Idris Elba, Kate Winslet, Dermot Mulroney
Writers: Chris Weitz and J. Mills Goodloe
Produced by: Peter Chernin, Dylan Clark, David Ready, Jenno Topping
Trailer: https://www.youtube.com/watch?v=3jyzGKXBOxA
                                                 RELEASE DATE: (October 6, 2017)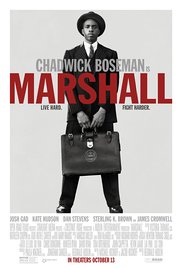 MARSHALL (OPEN ROAD) 
SYNOPSIS: About a young Thurgood Marshall, the first African-American Supreme Court Justice, as he battles through one of his career-defining cases.
Directed by: Reginald Hudlin (Django Unchained)
Cast: Chadwick Boseman, Josh Gad, Kate Hudson, Dan Stevens, Sterling K. Brown, James Cromwell
Writers: Michael Koskoff & Jacob Koskoff
Produced by: Paula Wagner, Jonathan Sanger, Reginald Hudlin
RELEASE DATE: (October 13, 2017)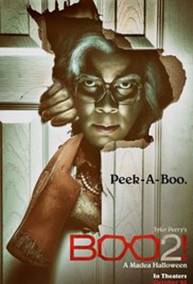 TYLER PERRY'S BOO 2! A MADEA HALLOWEEN 
SYNOPSIS: Madea, Bam and Hattie venture to a haunted campground and the group must literally run for their lives when monsters, goblins and the boogeyman are unleashed.
Directed by: Tyler Perry
Cast: Tyler Perry, Brock O'Hurn, Patrice Lovely, Cassi Davis
Writers: Tyler Perry
Produced by: Ozzie Areu, Will Areu, Tyler Perry, Mark E. Swinton
Trailer: https://www.youtube.com/watch?v=eA5MHLL5dwkhttps://www.youtube.com/watch?v=eA5MHLL5dwk
(LIONSGATE) RELEASE DATE: (October 20, 2017)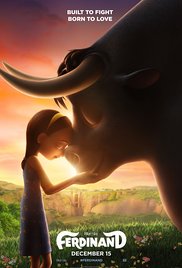 FERDINAND: (FOX) 
SYNOPSIS: After Ferdinand, a bull with a big heart, is mistaken for a dangerous beast, he is captured and torn from his home. Determined to return to his family, he rallies a misfit team on the ultimate adventure. Based on the book by Munro Leaf.
Directed by: Carlos Saldanha
Cast: Ben Affleck, Gal Gadot, Jason Momoa
Produced by: Bruce Anderson, Lori Forte
Trailer: https://www.youtube.com/watch?v=HBXVM7oUPVk
RELEASE DATE: (December 15, 2017)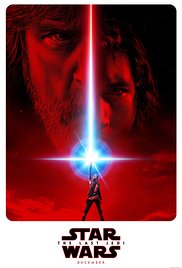 STAR WARS: THE LAST JEDI: (LUCASFILM) 
SYNOPSIS: Having taken her first steps into a larger world in "Star Wars: The Force Awakens," Rey continues her epic journey with Finn, Poe and Luke Skywalker in the next chapter of the saga.
Directed by: Rian Johnson
Cast: Daisy Ridley, John Boyega, Mark Hamill, Oscar Isaac, Adam Driver
Writers: Rian Johnson
Produced by: Ram Bergman, Kathleen Kennedy
Trailer: https://www.youtube.com/watch?v=zB4I68XVPzQ
RELEASE DATE: (December 15, 2017)