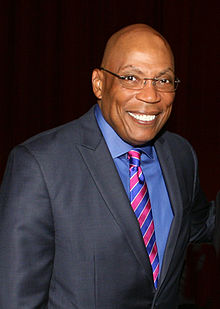 Note: We love spreading sweet news!
Via Press Release–LOS ANGELES (Jan. 30, 2014) —  Paris Barclay and Cheryl Boone Isaacs, esteemed entertainment industry pioneers, will be inducted into the Image Awards Hall of Fame at the 45th NAACP Image Awards, broadcast live as a two-hour star-studded telecast beginning at 9:00 p.m. ET/PT tape-delayed on  Saturday, February 22 on TV One, the civil rights organization announced today.  The telecast will also include a one-hour pre-show airing live from the red carpet (8:00 p.m. ET/PT tape-delayed).
Presented annually, the NAACP Image Awards are recognized as the preeminent multi-cultural awards show, from an African-American point of view.  The Hall of Fame Award is bestowed on an individual who is a pioneer in his or her respective field and whose influence will shape the profession for generations to come.
After a successful career in advertising as a copywriter, Paris Barclay moved into music video production, directing music videos for LL Cool J, Bob Dylan, and Harry Connick, Jr. among others.  He then shifted his primary focus to television directing and producing, helming more than 130 episodes of shows as diverse as "NYPD Blue," "ER," "The West Wing," "Cold Case," "Glee," "In Treatment," and "Sons of Anarchy," which he also executive produces.  He co-created the CBS medical drama "City of Angels," starring Blair Underwood, Vivica A. Fox, Viola Davis, and Maya Rudolph.  He has won two Emmys (out of seven nominations) and one DGA Award (out of 10 nominations) and has been nominated for the Golden Globe, and won two NAACP Image Awards (out of ten nominations), one Writers Guild nomination, and three Peabody Awards.  Barclay has also made service a key part of his life, most particularly service to the Directors Guild, where he currently serves as the first African-American President in the Guild's 77 year history.  The DGA recognized his service to the Guild with the Robert B. Aldrich Achievement Award in 2007.  In addition to his work in the industry, Barclay has been recognized for his service and contributions to many charitable organizations, including the Black AIDS Institute (who honored him as one of their inaugural "Heroes In The Struggle"), Liberty Hill, GLAAD, and Project Angel Food.
"I am profoundly grateful to have been chosen by the NAACP for this incredible honor," said Barclay. "As a director and the father of two young sons, I am inspired by the NAACP's continued efforts to recognize artists and leaders striving for a positive impact on the world, and I am humbled to join the ranks of those who have been honored before me."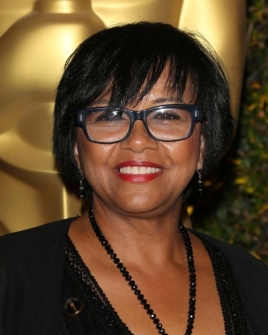 In 2013, Boone Isaacs was elected the first African-American president of the Academy of Motion Picture Arts & Sciences. The third woman to achieve that title, Boone Isaacs has served as a governor for the Public Relations Branch for 21 years and became the only person in Academy history to have served in every elected office, from secretary to treasurer to Academy Foundation president and vice president.
Boone Isaacs currently heads CBI Enterprises, Inc., where she has consulted on marketing efforts on such films as "The Call," "The Artist," "The King's Speech," "Precious: Based on the Novel 'Push' by Sapphire," "Spider-Man 2" and "Tupac: Resurrection." Boone Isaacs previously served as president of theatrical marketing for New Line Cinema, where she oversaw numerous box office successes, including "Austin Powers: The Spy Who Shagged Me" and "Rush Hour." Prior to joining New Line in 1997, she was executive vice president of worldwide publicity for Paramount Pictures, where she orchestrated publicity campaigns for the Best Picture winners "Forrest Gump" and "Braveheart." Boone Isaacs earned a B.A. in Political Science from Whittier College.
"I'm deeply honored to be recognized by the NAACP, an organization that for my entire lifetime has been at the vanguard of the fight for equality in our country," Boone Isaacs said. "I'm a longtime admirer of the NAACP Image Awards and the work they've done to promote diversity and inclusiveness in the entertainment industry, and I couldn't be more proud to be inducted into the Hall of Fame."
"I am honored to induct these two pioneers into the NAACP Image Awards Hall of Fame," stated Roslyn M. Brock, Chairman of the NAACP National Board of Directors.  "Paris Barclay and Cheryl Boone Isaacs are to be recognized not only for their own remarkable achievements in the entertainment industry, but also for their respective roles in opening industry doors to filmmakers of color."