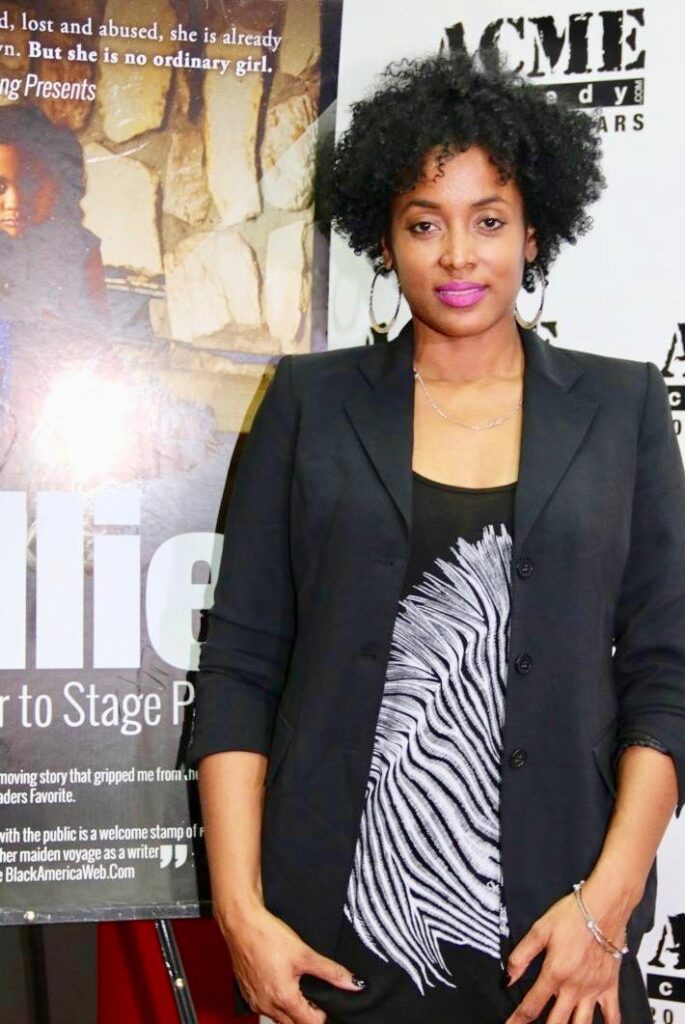 Writer/director Billie King was sexually assaulted at a young age by a close family friend and says that writing, is what gave her solace during that dark moment in her childhood.
In a new stage play executive produced by first time playwright King, and based on her gripping memoir, "Billie: This Ain't No Billie King Story," she tells The Chocolate Voice that her story is a one hundred percent autobiographical account of the family dynamics of her life that led to abuse. Although produced in 2016, prior to the heightened conversation of the #MeToo and #TimesUp movement, she says that now more than ever is the perfect time to bring the subject of sexual misconduct to the stage.
In addition to her work as a novelist and now playwright, King has landed a deal of a scripted show with Mona Scott-Young, the executive producer of the television reality show, "Love & Hip Hop."
Here, the Compton native shares why many victims don't talk about the abuse right away, and the process of turning her mémoire into a stage play.
TCV: I love the title, Billie: This Ain't No Billie King Story. I must admit it had me wondering what's the connection to Billie Jean King, the professional tennis player.
BK: There is no real connection. I'm named after my father Billy, and my last name is King. Although both of our names are King, we come from two different world. The thing that she, (Billie Jean King) and I have in common is that we both struggled with keeping our secret safe.
TCV: Have you always enjoyed writing?
BK: Always. I grew up idolizing my father, an entertainer who was a singer-songwriter. It's one of the gifts that I inherited from him. I knew as early as six, when I first started learning to write my name that I wanted be a writer. In facet, I was entertaining at a very young which always included writing my own story. So yes, writing has always been my first love.
TCV: What made you decide to turn your book into a stage play?
BK: I felt it was the best way to get my story out to a broader demographic—meaning to those who didn't have time to read, or didn't like to read. Once I started receiving positive feed back from those who did read, I knew I had to get this story out to more people and thought the best way for me to do that, is either on film or stage. I chose stage because I could executive produce it myself without having to wait on getting my story sold to Hollywood.
TCV: Tell us more about the process of turning the book into a stage play?
BK: Well, the book is almost 300 pages and the play is 90 minutes. So, you can imagine how hard it was to condense the story down to where you could still get the full picture. So, I had to go in and figure out what were the most important pieces to the story. The hardest part was connecting monologues surrounding the core family, and that is what we wanted to bring to the audience.
TCV: You have an amazing cast.
BK: Yes we do! We have grammy-nominated hip-hop legend Yo-Yo who plays my aunt, who was just recently cast as the newest member of the reality show "Love & Hip Hop: Hollywood. And there's D.J. Rodgers, Jr., a prolific songwriter who has written for the likes of Tyrese Gibson, and many other artists, who does a great soulful performance and plays my father. And then we have Alijah Kai Haggins, who's following in her mother's footsteps, actress Tichina Arnold. She's making her theatrical debut as my older sister, Nia. She's definitely giving a performance for the ages. I'm so impressed by this being her first project. The young lady who is playing the lead as Billie, is Janice Robinson. She is an amazing actor who comes from the voiceover world. She plays age ten all the way up to her late twenties believably! She has all of these connected monologues and it's so awesome to see her retain all of that information and bring it to life.
TCV: Why do you feel most victims don't talk about the abuse?
BK: The abuse happened to me at a very young age. I was eight. It took me until my thirties before I told the story of it happening. In my experience, and in most victims, it depends on the perpetrator. I felt like I was part of the problem for participating, because in some cases you know what's right from wrong. Like those girls in the R. Kelly film, they know it feels like abuse. But, then they think, but not really. He's giving me everything my heart desires so this is partly my fault too, because I'm still here. This is especially the case when you're younger, you know that there's something wrong about it but you still stay. I didn't tell my mother, my father, I didn't tell anyone. All because I felt guilty for allowing it to happen. In my case, he was a family friend who took "good" care of us. We were living almost in poverty. He made sure that we didn't starve to death.
TCV: Now that we're in the era of the #MeToo and #TimesUP movement, how impactful do you feel the conversation would have been to your younger self?
BK: Oh man! It definitely would have given me a platform sooner. It would have helped me to voice my own pain. I want people to know that this is not just another woman jumping on the #MeToo #TimesUp bandwagon. This was produced in 2016, on to stage when no one was talking about it at all! Back then, it was still so taboo to even take something like this to the stage. It was before its time at that time. And to produce it now, is so timely. I wish this was happening when I was younger, for myself and for my sister and any young boy or girl who was going through this. And, because, this is also happening to men, and we're not talking about that either. It would have given me a way to say they're going through this and I want to tell my story. My mother, or none of my friends didn't even know what had happened to me until they read my book.
TCV: What message do you want audiences to take away from seeing the play?
BK: Here's the message that I hope people get from the play—that it's about love. It's about family dynamic, pushing through, not giving up and understanding that you will come out on the other side shining if you keep your head up. That has always been me, keeping my head up and with a smile on my face. It wasn't because I was being fake, it was because I chose to life my life like that. The play will help people to heal up like a badly bandaged wound, clearing out all of the gunk and bandage it back up so that it heals properly. As for men, it's not about bashing men. I want men to come so that they may see the signs that their daughters, sisters, co-workers may be displaying.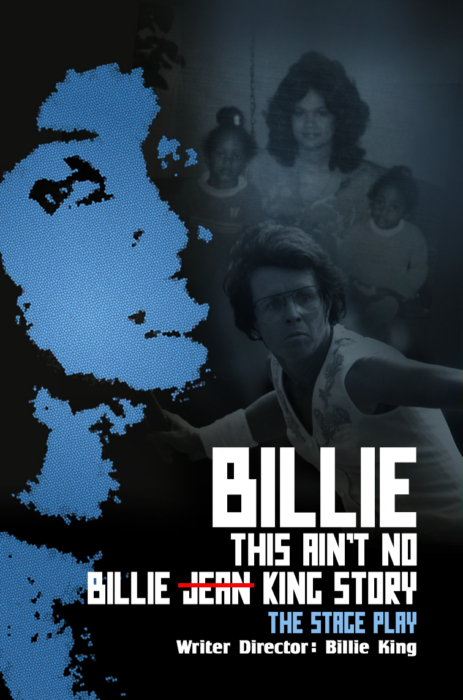 "Billie: This Ain't No Billie King Story" is being performed for two nights only, April 12 and 13th at the Barnsdall Gallery Theater located at 4800 Hollywood Boulevard, Los Angeles, CA Click here to purchase tickets.