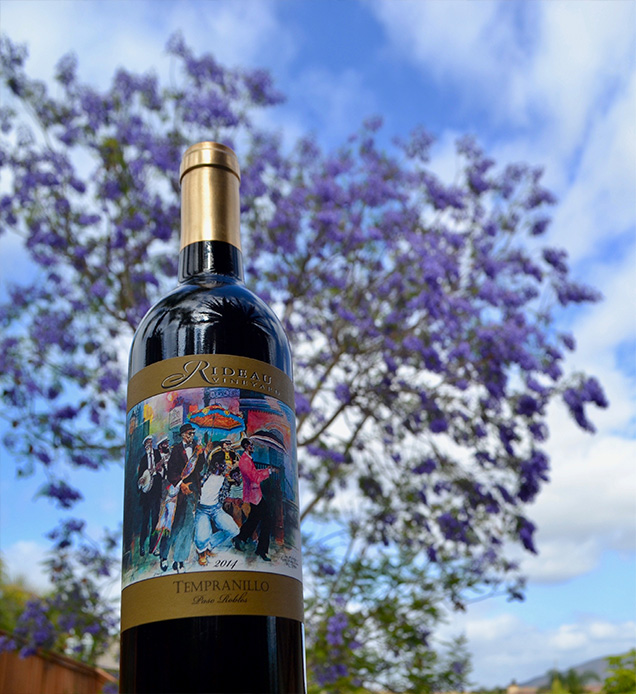 While out and about during our Chocolate Travels, and celebrating a milestone birthday, we made it a point to visit the award-winning winery, Rideau Vineyards in Solvang, CA.
Nestled in the hills of the beautiful Santa Ynez Valley, Rideau Vineyard is an extraordinarily relaxing vineyard for wine tasting and dining.
Although, California has thousands of relaxing wineries and wine tasting rooms to chose from, only a handful are Black-owned with one of them being Rideau.
Over here at TCV, we make it our goal to experience, patronize, and support businesses who are making a positive difference in elevating our community.
With that being said, on this visit unfortunately, we didn't get an opportunity to meet the Owner/Founder, eighty year old Iris Rideau, who just happens to be the first black female winery owner in the U.S.
We were advised by tasting room staff that she's semi-retired but, still very active on the advisory board.
Yet and still, her presence was felt in the warmth of the wines that highlight Rhône varietals, breathtaking views and wonderful conversation from staff and tasting room customers who shared some interesting history about the property and, of course about Ms. Iris Rideaux.
Let's just say, we felt right at home.
A native of New Orleans, Iris Rideau grew up in Los Angeles, but never forgot her Louisiana roots which is evident in the winery's french quarter decor.
We were told that birthdays are a big deal and that Rideau throws a party for everyone on Iris's birthday each year in September, which includes, live jazz and blues music, dancing, crawfish and shrimp etouffee, Louisiana hot links, oyster po-boys, wine tastings and more.
2014 Tempranillo priced at $36.00 per bottle.
Ms. Rideaux, is described as one savvy business woman, who retired from the insurance and pension investment industry at 58.  After she retired, she took a trip to the Santa Ynez Valley, fell in love with the area and ended up purchasing 25 acres of the property that is currently the winery. And get this, with no intention on it becoming a winery. And, with no experience what so ever in the wine business.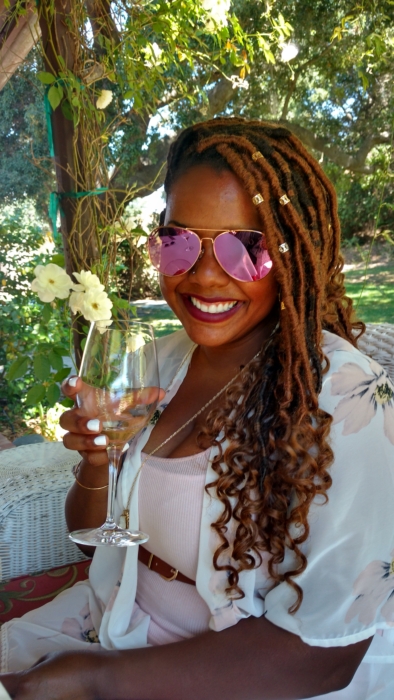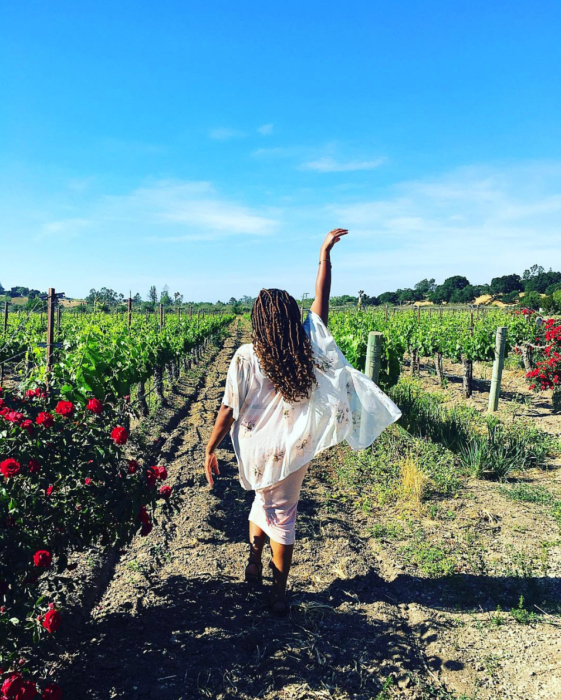 Rideau, planted her first grapes in 1997 which took off growing. Once that happened, through research she found that the Santa Ynez area has the same microclimate as the Rhone region of France.
Also, when you go visit, take notice of the gorgeous oak trees that line up along both sides of the long and winding entryway leading up to the winery. Iris planted those too!
Clearly, along with mastering the winery business, she has a green thumb.
Our tasting included four flights. On this trip, we decided to take home two bottles. One was a Tempranillo, which is a red that has a very cool, jazzy label. It's one of the few reds with diverse pairings. We tried it with a fruity pastry and the taste was just fine.  Although, wine snobs might argue that it's best paired with beef, chicken and creole cuisine type foods, considering its flavor consists of a hint of spiciness, almond and clove.  Our next bottle selected, was a white Roussanne which taste consists of a balance of white chocolate and fresh fruit, backed by long-lasting citrus acidity. This particular wine pairs well with roast chicken, pork, veal and spicy flavors.
On our next visit, we hope to raise a glass with Ms. Iris.  Maybe in September.
Cheers!
Check out Rideau Vineyard for more information on tastings and tours.