Looks like to rumor's are true.  He's baaack!
Multi-hyphenate artist and filmmaker Chris Rock will return to host the Oscars® for a second time, producers David Hill and Reginald Hudlin announced today.  The 88th Academy Awards® will be broadcast live on Oscar®Sunday, February 28, 2016, on the ABC Television Network.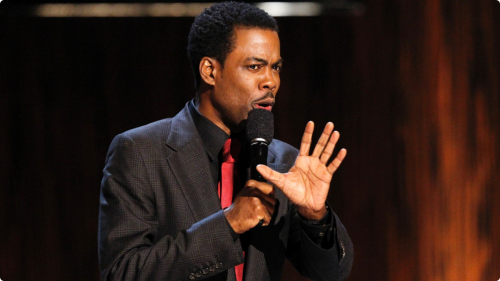 Rock previously hosted the 77th Oscars telecast in 2005.
"Chris Rock is truly the MVP of the entertainment industry," said Hill and Hudlin. "Comedian, actor, writer, producer, director, documentarian – he's done it all.  He's going to be a phenomenal Oscar host!"
"I'm so glad to be hosting the Oscars," said Rock. "It's great to be back."
"We share David and Reggie's excitement in welcoming Chris, whose comedic voice has really defined a generation," said Academy President Cheryl Boone Isaacs.  "He is certain to bring his amazing array of talents to this year's show."
"Chris may be best known as a stand-up comic, but we think of him as a creative innovator in many other ways. He is unafraid in his artistry," said Academy CEO Dawn Hudson.  "We couldn't be happier to welcome him back to the Oscars."