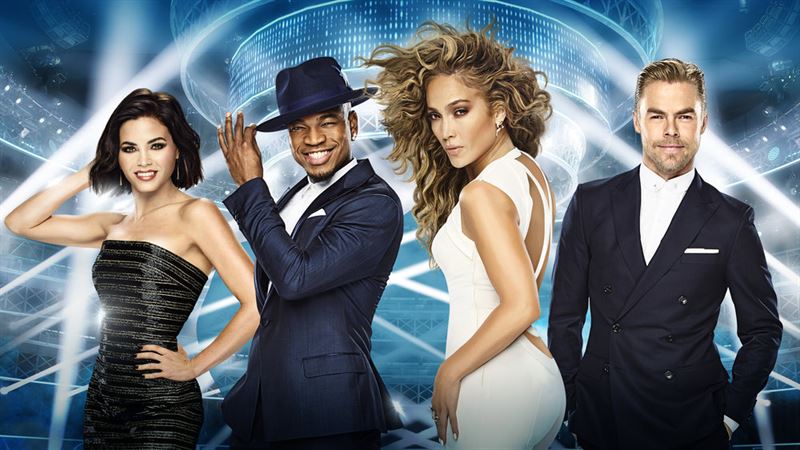 The hit summer series "World of Dance," starring Jennifer Lopez, Derek Hough, NE-YO and Jenna Dewan, will bring aboard several of the most accomplished and celebrated dancers in the world as guest mentors and guest judges during its highly successful second season.
As the season moves along, six extraordinary dancers/choreographers will share their insight with aspiring dancers looking to change their lives.
During the two episodes of "The Cut" round of the competition (airing Wednesday, Aug. 22 and Wednesday, Aug. 29 at 9 p.m. ET/PT), guest mentors will include:
Tony Award winner Savion Glover will collaborate with judge Jennifer Lopez with the Junior Team division;
Actress, dancer, singer and Emmy Award-winning choreographer Julianne Hough, who will be working with her brother, judge Derek Hough, in the Upper division;
"America's Got Talent" judge Mel B will join forces with judge NE-YO in mentoring the Junior division;
World-renowned dancer/choreographer Paula Abdul will team with host/mentor Jenna Dewan in the Upper Team division.
Misty Copeland, principal dancer of the American Ballet Theatre, will serve as a guest judge during the Divisional Final, with Grammy Award-winning and multi-platinum selling artist Ciara joining as guest mentor during the Divisional Final as well (airing Wednesday, Sept. 5 at 9 p.m. ET/PT).
In "The Cut," the acts face the deepest and most intense cut of the season. The judges will score each act's performance based on their artistry, precision and athleticism. Only the top three highest-scoring acts from each division will move on to the Divisional Final. In the "Divisional Final," the top three acts from each division will compete for a spot in the "World Final." The top scoring act from each division will be one step closer to winning the $1 million grand prize.
So far this summer "World of Dance" is averaging a 2.1 rating in adults 18-49 and 8.5 million viewers overall in "live plus seven day" Nielsens, and ranks #2 in "most current" averages for the summer to date in adults 18-49, behind only "America's Got Talent." "World of Dance" has completely dominated its 10 p.m. Tuesday timeslot, defeating the combined "live plus same day" results for its ABC and CBS competition every week it's been in first-run in every key demographic category – adults, men and women 18-34, 18-49 and 25-54.
"World of Dance" gives dancers the platform to showcase their talents and compete for a life-altering grand prize of $1 million, led by a judging team of extraordinary dance superstars — Jennifer Lopez (who also serves as an executive producer), Derek Hough, NE-YO and host/mentor Jenna Dewan.
In partnership with preeminent global dance brand World of Dance, the series brings the world's elite dancers together to compete in epic battles of artistry, precision and athleticism. Solo dancers will compete against duos and crews in an unlimited range of dance, including hip-hop, popping, locking, tap, ballet, break dancing, ballroom, stomping and more.
Handpicked from qualifying events around the nation and thousands of online submissions, competitors are divided into three divisions: Junior (any size act, 17 years old and under), Upper (groups of 1-4, 18 and older) and Team (groups of 5+, 18 and older). Our panel of experts score the acts using a precise point system developed by World of Dance, using the following criteria: Performance, Technique, Choreography, Creativity and Presentation. The competition consists of five rounds: Qualifiers, Duels, The Cut, Divisional Final and the World Final. In the first four rounds, dancers only compete within their division, but in the World Final — the winner from each division will compete against each other for the $1 million grand prize.
World of Dance is among the most trusted and fastest growing dance and music entertainment brands, combining a successful digital platform of more than 8 million subscribers with the world's largest international urban dance competition. What began in 2008 as a single event is now a continent-spanning, tour de force of human spirit and sick dance moves. The World of Dance Tour attracts YouTube stars, industry icons and tens of thousands of fans to events in more than 25 countries, spanning the U.S., Europe, South America, and Asia. The inspiring performance videos captured from these events drive 30 million monthly views online, making World of Dance the largest dance entertainment channel on YouTube. No language barriers. No animosity. Just pure, awe-inspiring movement.
Jennifer Lopez, Elaine Goldsmith-Thomas & Benny Medina executive produce "World of Dance" for Nuyorican Productions. Also executive producing are Kris Curry, Matilda Zoltowski, Alex Katz, Alex Rudzinski, David Gonzalez and Matthew Everitt. The series is produced by Universal Television Alternative Studio in association with Nuyorican Productions and World of Dance.
"World of Dance" airs Tuesdays at 10 p.m. ET/PT and will expand to a two-hour telecast beginning Wednesday, July 25 at 8 p.m.