Single motherhood wasn't on Ciara's to-do list. As the singer shares in ESSENCE's May issue article, Secret Garden, when Baby Future came into her life, so did a new focus on what matters most: her son and her faith. And now that she's found a new love, everything's coming up roses. With a clear vision, a focus on family and a life firmly rooted in faith, singer Ciara promises that there are even more "goodies" in store for her, her fans and the future.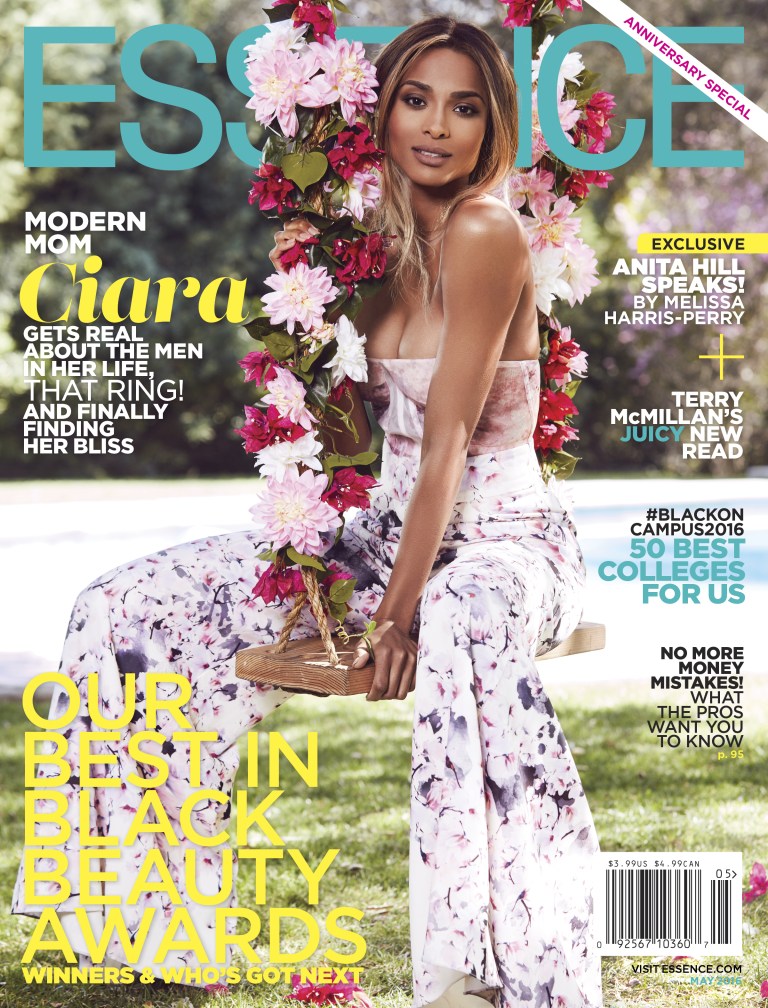 "Marriage is something I look forward to. I believe in family, and the beauty of two people committing to spend their lives together. We talk about everything. To me, to both of us, that's the foundation you need for love to flourish and reach its highest place. I want to live with as much lightness as possible, so I can stay focused on my love of God, and being the best mom, and the best person, I can be…"—Ciara, ESSENCE Magazine
Simply lovely!  Chocolate beauty inside and out.
ESSENCE's May anniversary issue hits newsstands on Friday.