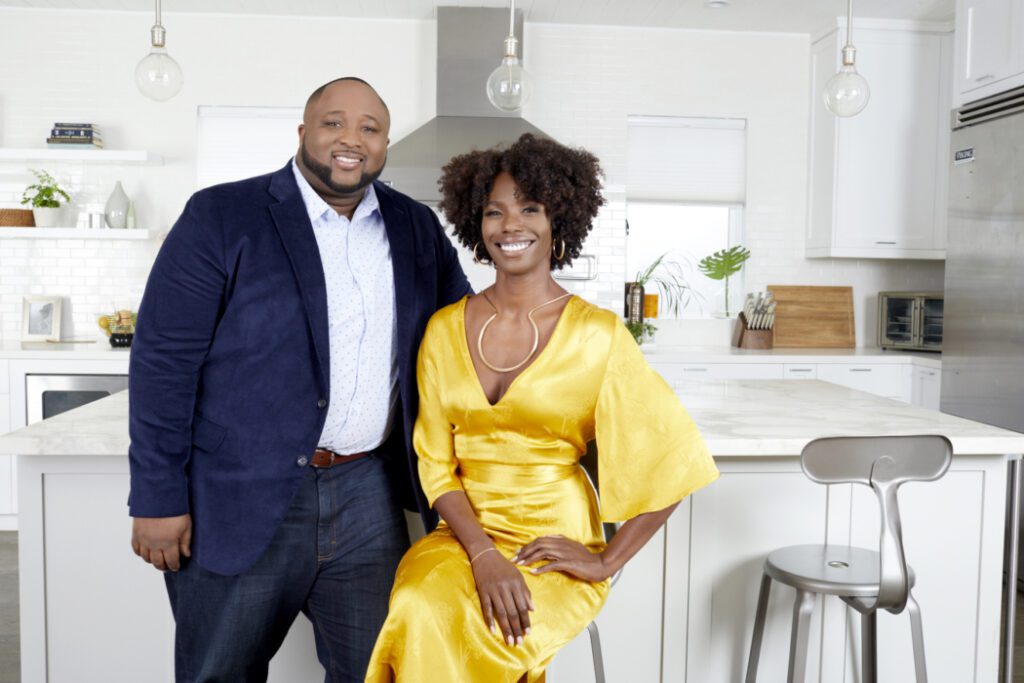 CLEO TV debuts NEW SOUL KITCHEN with culinary stars Chef Jernard Wells and Vegan Chef Porsche Thomas premiering on Saturday, March 16 at 12:30 p.m. ET. Creative marketing experts from 19TH & PARK Agency join this week's episode of JUST EATS WITH CHEF JJ airing Saturday, March 16 at 12 p.m. ET.

NEW SOUL KITCHEN
NEW SOUL KITCHEN debuts back-to-back premiere episodes with hosts Chef Jernard Wells and Chef Porsche Thomas serving up healthy, alternative dishes for brunch and dinner. The short form series provides snackable content for cooking aficionados, novice chefs and everyone in between. On the premiere episode, Chef Jernard warns viewers against grabbing the fire extinguisher as the duo kicks up the heat with recipes for a mouth-watering brunch menu. Chef Jernard makes Pan Seared Filet Mignon with Bourbon Butter Prawns and Porsche makes a Loaded Vegan Breakfast Burrito. In the follow-up episode, Porsche cooks up a vegan Lentil Loaf with a Garlic Herb Cauliflower Mash topped with gravy, while Chef Jernard makes Sweet-Tea Brined Fried Chicken served with Maple Hot Sauce and Collard Turnip Greens.
Chef Jernard is a best-selling author and celebrity chef who's cooked for the likes of Paula Deen, Tyler Perry, Lady Antebellum and more. Chef Porsche is one of today's most sought after vegan cooks and is a quintuple threat wearing multiple hats as a model, comedian, actress and writer. NEW SOUL KITCHEN is the ultimate new cooking show with hosts Chef Jernard Wells and Porsche Thomas serving up unique, healthy takes on comfort food. The culinary gurus mix it up in the kitchen, bringing CLEO TV viewers exciting new recipes and tips for eating healthier.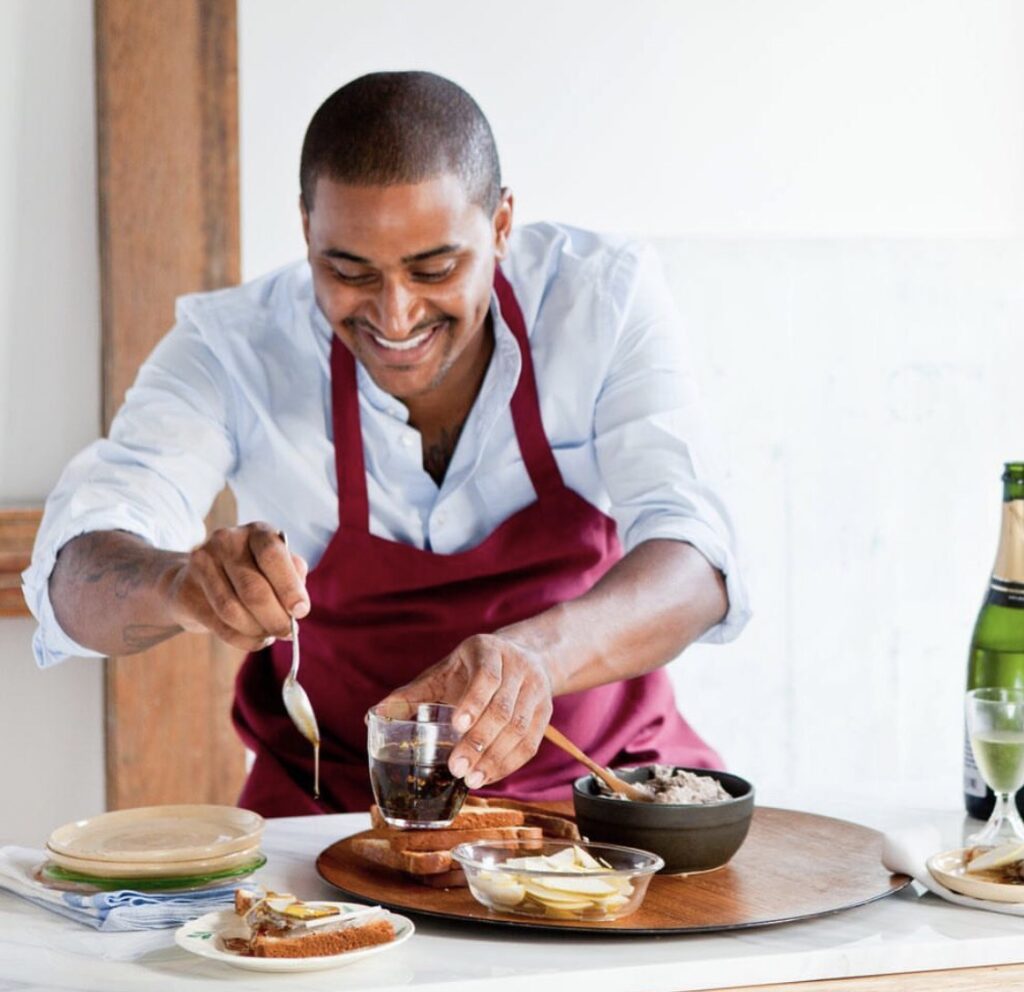 JUST EATS WITH CHEF JJ
It's all about brunch this week in Chef JJ's kitchen with creative marketing strategists from 19th & PARK Agency cooking up Baked French Toast with Rum Berry Sauce and Micro Green Salad with Flank Steak.
At first glance, Tahira White, Whitney Headen and Nicole Januarie look like a singing group but viewers quickly learn the trio are highly respected owners of a creative agency with a roster of blue chip clients. The group wastes no time kicking off the party when JJ pops a champagne bottle and serves up mimosas with Rosé, passion fruit, orange juice, vodka and Triple sec liqueur for personalized cocktails. The entrepreneurs talk about transitioning from managing major events and marketing deals for Essence Magazine and other companies to founding a Black women-owned agency that's become a top contender in the corporate world. The conversation heats up when Chef JJ introduces his red box special and shares his ideal cast members for a food porn commercial! Tune into the next episode to hear about becoming your own boss, orgasmic food and aphrodisiacs.
JUST EATS WITH CHEF JJ is a hot new cooking show where CLEO TV viewers get to hang out with Chef JJ Johnson. Set in a hip, New York City loft, JJ prepares meals from his kitchen and entertains his celebrity friends. Each episode features notable special guests including fashion entrepreneur Nichole Lynel, actor Malik Yoba, celebrity fitness trainer Naphtali Aikens, CLEO TV Personalities Tai Beauchamp and Elton Anderson, actor Robert Ri'chard and many more. JUST EATS WITH CHEF JJ and NEW SOUL KITCHEN are produced by Powerhouse Productions, with Rochelle Brown and Sonia Armstead serving as Executive Producers. For CLEO TV, Tia A. Smith and Jason Ryan are Executive Producers in Charge of Production; Donyell Kennedy-McCullough is Senior Director of Talent & Casting, and Robyn Greene Arrington is Vice President of Original Programming and Production.
For more information about CLEO TV visit www.mycleo.tv and check out CLEO TV YouTube Channel.