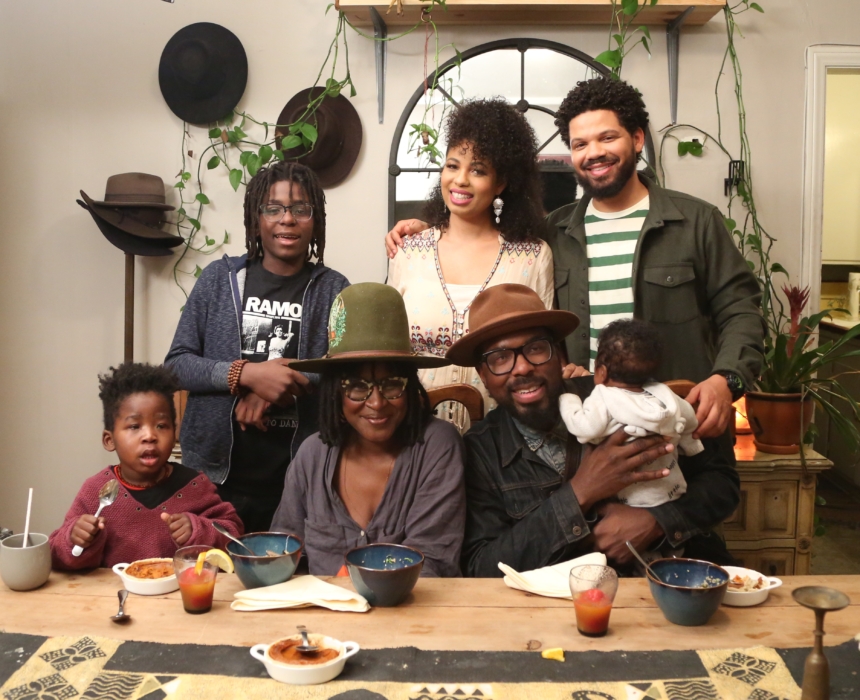 Just in time for Father's Day, CLEO TV's 'Living by Design with Jake and Jazz' is everything as it highlights a strong black family unit with a nurturing mother and father who have been married more than ten years.
Brandi is a soulful, creative matriarch of three vibrant boys and is this episode's guest who is lucky enough to have her home transformed by Jake and Jazz Smollett. A practicing doula and mommy blogger, she's a ray of light with several green plants in her home representing the gift of life. Her husband is a musician and they both wear stylish "Pharrell-inspired" hats. They are keen on having their family eat tasty, vegan meals. You see subtle African-printed costumes and artifacts on the wall, signifying black love and pride at its finest!
On this episode, Jazz transforms the children's rooms to reflect their diverse personalities in their pre-teen to newborn life stages. Jake creates a custom-made symmetrical desk for the boys while Jazz brings the redesign full circle by adding storage for their toys, a multi-level bunk-bed and a cute artwork display area encouraging creative expressions.
For the post-reveal meal, Jake makes a flavor-packed Mushroom Quinoa dish, while Jazz makes gluten-free Sweet Potato Pies that are down-right delicious. 
For more information about CLEO TV visit www.mycleo.tv and check out CLEO TV YouTube Channel