CLEO SPEAKS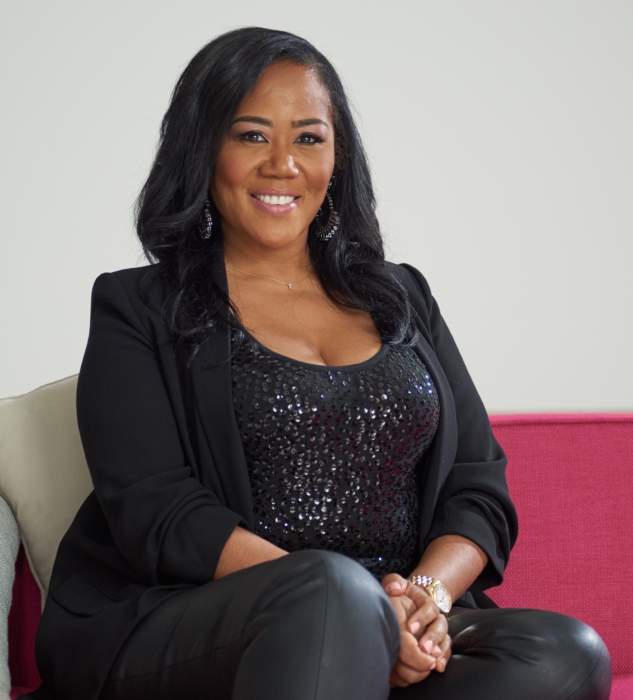 CLEO TV's signature series CLEO SPEAKS continues with Miss Jessie's Co-Founder and CEO Miko Branch. Branch revolutionized the hair care market by being the first to develop hair products for curly, kinky and wavy hair. On this edition of CLEO SPEAKS, Branch opens the door to her life and shares the keys to mastering the boardroom and the driving motivation behind her success. Entrepreneur Miko Branch is highlighted on the season finale of the groundbreaking profile series CLEO SPEAKS, airing on Saturday, July 13 at 9 a.m.
CLEO SPEAKS gives dynamic women a platform to share their truths with the world. Selected for their impact on the world, true modern leaders, from CEOs and activists to entrepreneurs, share their candor.
In intimate settings, they reveal the personal and emotional journeys that have shaped their careers and influenced their success. Past guests highlighted on the series include Tamika Mallory, Activist; Alicia Garza, Activist/Co-Founder, Black Lives Matter; Mahisha Dellinger, Founder of CURLS; April Reign, Creator of #OscarsSoWhite and more.
Also, be sure to catch the next episode of the Smollett siblings on Living by Design with Jake and Jazz also returning on Saturday, and comedic series THE UNWRITTEN RULES returning for a season two premiere on Sunday, July 14 at 9 a.m. ET/8C.
LIVING BY DESIGN WITH JAKE AND JAZZ
Parents-to-be Glenda and Darryl enlist the help of Jake and Jazz to create a welcoming vibe for their new home. The sibling duo modernizes the couple's living room with a baby-proof round coffee table and a cozy rug with metallic accents that illuminate under the overhead lighting. Jazz adds accents of orange – Glenda's favorite color – and Jake builds a rustic, barnyard-style family table to accommodate their growing family.
For the family feast, Jake whips up a family style Vegetable Lasagna and Jazz tops off the meal with a light, homemade Lemon Fro-Yo.
Don't miss the next episode to see how the Smolletts' turn a house into a home full of love, joy and warmth. Click here to read more.
Jazz setting up floral arrangement
THE UNWRITTEN RULES
Season two of the popular digital series THE UNWRITTEN RULES returns to CLEO TV this weekend. Based on the book authored by series creator Kim Williams, "40 Hours and an Unwritten Rule: The Diary of a Nigger, Negro, Colored, Black, African-American Woman," THE UNWRITTEN RULES examines the comedic realities of being an African-American at a predominantly white company. The series follows Racey Jones as she navigates being the sole black employee in a white workplace. Get your binge on this weekend! The series airs this Sunday, July 14 at 9 a.m. ET/8C.
For more information about CLEO TV visit www.mycleo.tv and check out CLEO TV YouTube Channel.