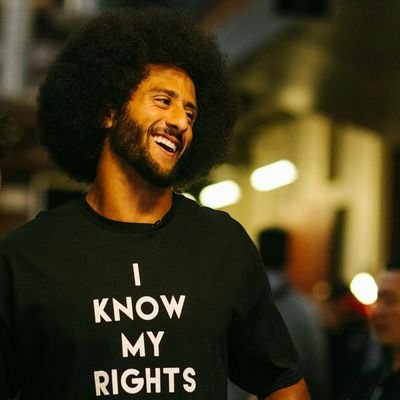 Page Six is reporting that quarterback Colin Kaepernick has just signed a book deal with Random House, reportedly for more than $1 million.
On Monday, PageSix reported that Colin Kaepernick was taking meetings with publishers out of talent agency William Morris Endeanvor's New York City offices.
As one of the most politically outspoken figures in modern day sports, the quarterback launched a movement last year when he began taking a knee during the playing of the "Star-Spangled Banner" at NFL football games to protest the systemic oppression of people of color in the United States, with a particular emphasis on police shootings of young African Americans.
"I am not going to stand up to show pride in a flag for a country that oppresses black people, and people of color," Kaepernick said after the first game in which he took the knee. "To me, this is bigger than football, and it would be selfish on my part to look the other way. There are bodies in the street, and people getting paid leave, and getting away with murder."
Reportedly Kaepernick signed with Random House's One World imprint, which also publishes works from JAY-Z and Ta-Nehisi Coates.
We can't wait for the book to come out.  Our congratulations go out to Colin Kaepernick for using his actions to stand up, and speak out against injustices and inequality.
Photo:  Twitter