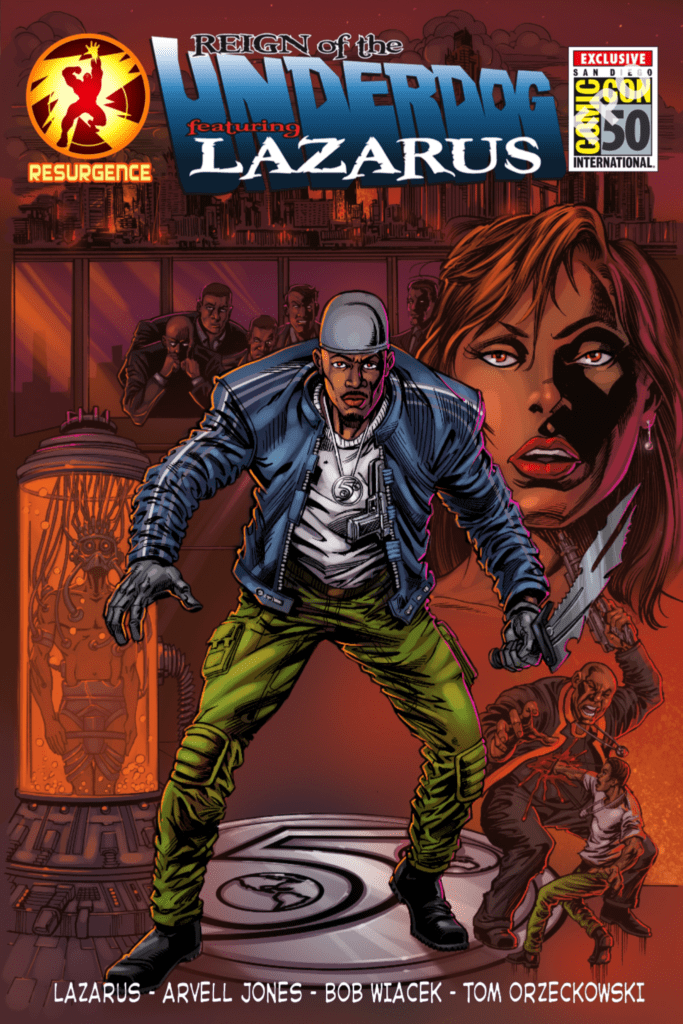 San Diego, CA –Several years in the making and a Comic-Con International exclusive limited run edition, from hop-hop artist, Lazarus Guidry comes the universe of Reign of the Underdog Featuring Lazarus. The 24 page full color, adult comic story told in a 6 part mini series is set to debut at Comic-Con as part of a never seen before exciting, cutting edge, augment reality exhibit that will bring the comic book to life. The exhibit presented by EDGE XR (a company headed by acclaimed film director Matty Rich) will be located in the FutureTechLive! Pavilion (Booth #4) in the Omni Hotel where the comic book will be available for purchase as well. The comic book will also be available for purchase in Artist Alley on the main floor of the Convention Center.
"I am so excited to finally bring this vision to life! It's a great time for African American's in the television, film and video games. The timing couldn't be better to be able to announce a superhero comic book with an African American Superhero as the lead," says Lazarus.

Lazarus Guidry
The action packed superhero comic book"Reign of the Underdog Featuring Lazarus" was created by Guidry, who is also the lead character is the latest project penciled by legendary illustrator Arvell M. Jones. Jones, best known for his work at Marvel Comics, where he co-created Marvels first black female superhero Misty Knight and for DC Comics and its imprint Milestone Media will sit on several panels throughout the weekend including an exclusive "Spotlight on Arvell Jones," where he will talk about his career, past and latest comic projects and people he has cheered over the years. Guests can meet & greet Lazarus Guidry and Arvell Jones in the Artist Alley located on the main floor of the Convention Center where the book can be autographed and purchased.
Written and created by rap artist/actor Lazarus Guidry who is also the lead character in the book, Reign of the Underdog is a real pager turner, taking readers on a thrilling pursuit of battle in the search for truth and identity as David "Lazarus" Tate goes in search of his missing father, but ends up matching wits with a deadly assassin who gleefully collects headpieces for her collection; a secret society, whose shadowy exploits are slowly emerging; and eventually, Lazarus has to puzzle through a complicated maze of subterfuge, abuse, and the hope of redemption in a world where the lines inextricably blurred nothing –– or no one–– can be trusted.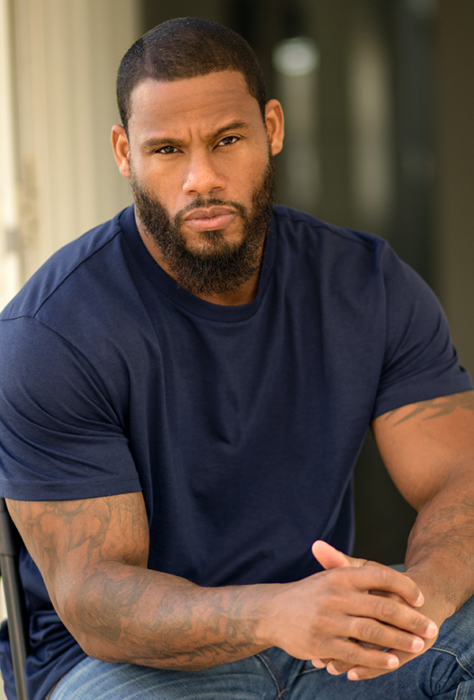 More about Lazarus
As actor, Lazarus has a recurring role as Jake "Big Jake" Robles in the television series Unsolved: The Murder of Tupac and the Notorious B.I.G. Other credits include Straight Outta Compton, King of the Underground, and Marvel's hit series "Runaways" on Hulu to name a few. Lazarus is also executive producer on the forthcoming screenplay #CokeGirl set to release in 2020. Lazarus is an accomplished writer; producer and musician whose debut single was released on the 2006 soundtrack of the box office hit "Alpha Dog" starring Bruce Willis, Matthew Berry & Justin Timberlake. Shortly thereafter, Lazarus released his debut album titled "Heart of a Hustler".
The Comic-Con exclusive boasts a powerhouse creative team consisting of Lazarus Guidry– writer and creator, Arvell M. Jones – legendary illustrator, Bob Wiacek– inker, Victoria Samra, David Swartz, Desmond Jones and Derrick Simpson – colors and Tom Orzechowski– letters and copy editor with Cornelius Fortune – story editor. This will be the first comic book published by Resurgence Comics, LLC.
Click here to keep up with us. Subscribe with The Chocolate Voice!