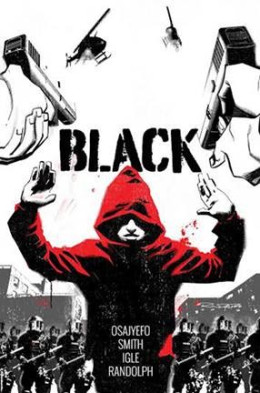 Executive producer Jon Silk along with executive Rishi Rajani will oversee the development of comic series Black. The premise of the series from Black Mask Studios is about a  nation where only African-Americans possess superpowers. According to a report on Deadline, the comic series  has been optioned for a feature by the Jeff Robinov-founded company.
Creative team  Silk and Rajani will represent Black Mask as well as the Black creators, the deal was with Studio 8 negotiated by Matthew Sugarman at the L.A. office of Weintraub Tobin.
Having just wrapped its initial six-issue run, the series created by Kwanza Osajyefo and Tim Smith, starts with a police shooting in Brooklyn that sees teen Kareem Jenkins survive a hail of bullets and discover that he is a lot more powerful than he ever knew. As Jenkins connects with others who share similar powers, a widespread oppressive global conspiracy to keep the knowledge of such superpowers from the world — and especially Blacks — themselves is unveiled to all.  Ex-Marvel and DC digital editor Osajyefo and Smith are attached as co-producers to the Blackfilm, with Black Mask Studios' Matteo Pizzolo producing.
Studio 8, was founded by a former Warner Bros executive back in late 2014. The company has a distribution deal with Sony.
This sounds pretty awesome!