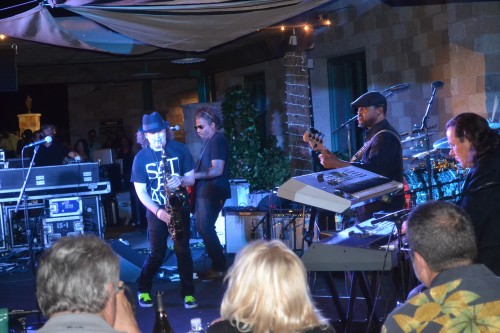 Let's get one thing straight— clearly Boney James knows how to blow, the saxophone that is. He's not just an incredible musician he's one confident entertainer.
From the moment he takes the stage, sporting his signature black fedora and strutting that Boney swag, his audience is ready to groove.
After four gold albums, three Grammy nominations with sales totaling more than 3 million records, the chart-topping saxophonist has earned the respect of critics as being one of the most influential jazz artist of his generation.
Along with his Grammy nod, James has also earned an NAACP nomination and, a Soul Train Music Award.
Recently, James performed at the spectacular Thornton Winery in Temecula, home to southern California's premiere Champagne Jazz Series. Let's just say the cool sax player and his amazing band, "Boneyized" the crowd with their magic on the Mediterranean-style fountain terrace stage.
Fans had an up close and personal experience as James, stepped down from the stage to party with fans who enjoyed the soulful sounds of favorite "Ride."
Over the years, his soulful sound has included instrumental versions of Chaka Khan's, "Sweet Thing," and, "Grazing In The Grass," a Hugh Masekela Classic. Both tunes continue to mesmerize his fan base, which is largely African American.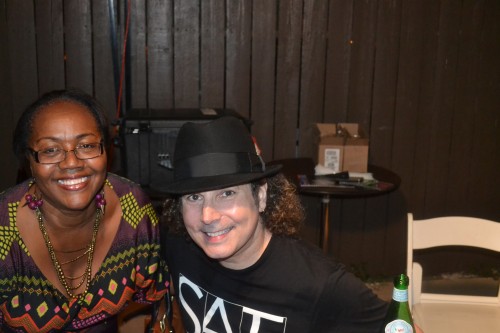 On his latest CD, "The Beat," James works his magic with extraordinary collaborations featuring, R&B Artist Raheem Devaughn and, The Floacist.
Opening the show at Thornton Winery for Boney James was a fantastic young group out of Los Angeles titled, DW3!
The energetic performance of a trio which include, three of the most harmonious voices around, brought out their A-Game to serenade guests with the soulful sounds of R&B, Jazz and Latin Soul. DW3 had the audience on its feet throughout the entire performance, singing cover tunes by: Luther Vandross, Frankie Beverly and Maze, Stevie Wonder and Robin Thicke and Marvin Gaye.
As it turns out, entertaining comes naturally for members of the über talented group.  Perhaps I'm dating myself but, remember the 1980′s Latin soul group Tierra, with a hit record "Together?" Google them and you'll find that, "Together" was written by songwriters Gamble and Huff and, reached #18 on the U.S. Pop charts and #9 on the R&B Chart.  Well, DW3 members:  Billy Mondragon, Damon Montelongo, and Eric Mondrago are related to Tierra!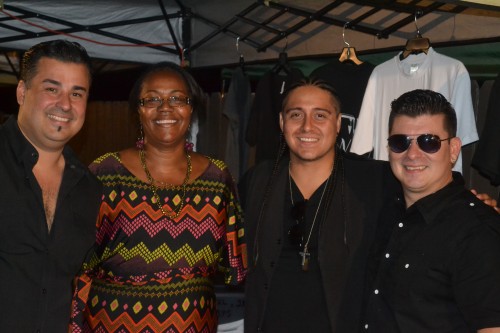 There's still time left to catch six more performances at Thornton Winery.  Next up:  Chris Botti, Saturday, August 24.
Click here for Thornton's schedule up upcoming Champagne Jazz Series Concerts.
Reviewed by:  Gwen Pierce