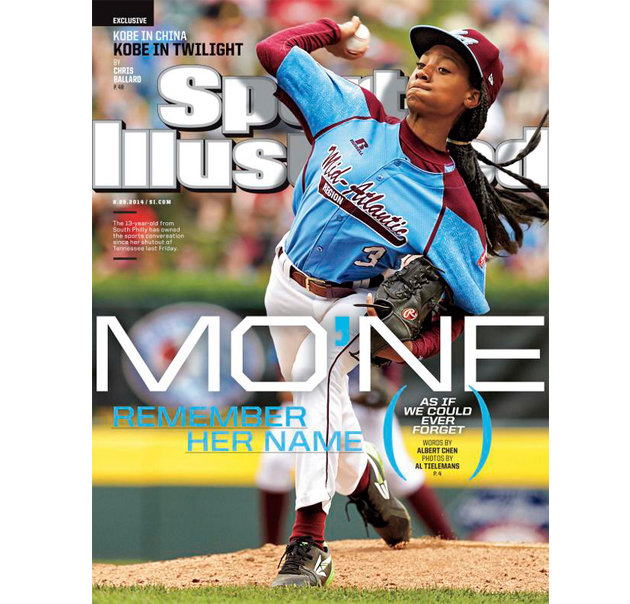 Thirteen-year-old sensation Mo'ne Davis, who plays for Philadelphia's Taney Dragons, has become the first Little Leaguer to grace the national cover of Sports Illustrated. The 5-foot-4 inch, 111-pound eighth grader is not only taking the Little League World Series by storm, but also she has captured the nation's attention.
For all her baseball accolades, Davis says her dream is to play basketball for the University of Connecticut.
"To be honest, I never thought I'd be famous for baseball," she says. "I want to play basketball, and I could also do both basketball and baseball — but I really want to play basketball."
She also says that she is learning to deal with the media spotlight.
Read more at:  EBONY, Sports Illustrated