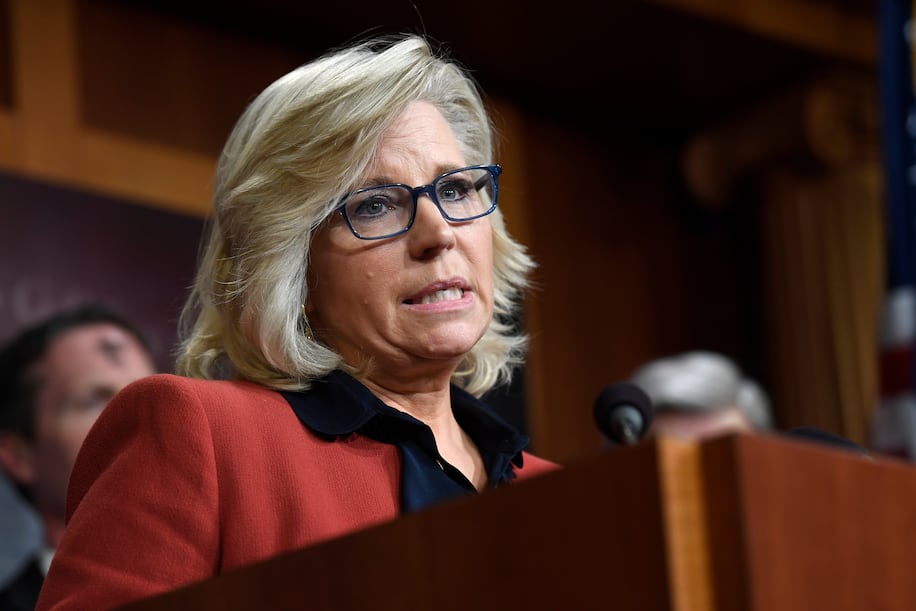 By D.L. White
Questions, questions, questions….And more questions on top of questions……Undoubtly, the question centering and circulating in the mind of many as it relates to the second Senatorial impeachment trial of one Donald J. Trump "will the Republican Senate honor their oath to do impartial justice?" Will the evidence make a difference or will whatever conclusion drawn, shift the facts and evidence in the mind of many and the 'Big Lie' continue to live on?
The U.S. House of Representatives voted 232 – 197, with (4) no votes to impeach Trump a second time in early January 2021. Ten Republicans sided with the Democratic majority to affirm Trumps actions on January 6, led to the insurrection and assault on the Halls of Justice, which left five dead, including a Capitol Police Officer….. (Clear Evidence)
"My vote to impeach our sitting president is not a fear-based decision. I am not choosing a side. I am choosing truth," stated Rep Jaime Herrera Beutler, of Washington, a Republican on his decision to impeach in January.
Minority House Leader Liz Cheney, the daughter of former Vice President Dick Cheney who also served in Congress has been censored by her State Legislature for voting to impeach the 45th President of the United States as have former AZ Senator Jeff Flake and Cindy McCain, the widow of former AZ Senator John McCain.
Said Cheney, "None of this would have happened without the President. The President could have immediately and forcefully intervened to stop the violence. He did not. There has never been a greater betrayal by a President of the United States of his office and oath to the Constitution……….. (More evidence).
On January 6, 2021 a violent mob attacked the United States Capitol to obstruct the process of our democracy and stop the counting of presidential electoral votes. This insurrection caused injury, destruction and death in the most sacred space in our Republic……(Even more evidence).
"The President summoned this mob, assembled the mob, and lit the flame of this attack. Everything that followed was his doing. None of this would have happened without the President," said Cheney repeating her earlier statement……….(Evidence).
The question now becomes will the Senate GOP members have the courage to do what a few of their House counterparts did……vote to impeach Trump and bar him from every seeking office again?…………..(Seeking conclusion).
Early indication is that the GOP Senate will not vote overwhelmingly to convict Trump, there might be a few members to vote to impeach however, the majority of the Republican Senators lack the courage and fear retribution by Trump if they act, even with insurmountable evidence, much of which they witnessed first- hand.
The angry mob stormed the Capital, scaled the walls, broke windows and forced open closed doors with various battering ramps, including the American flag, all while calling out for Vice President Pence and Speaker of the House Nancy Pelosi. Former Senate Majority leader Mitch McConnell has said that Trump could have quelled the insurrection and has stated on record, "the "Big Lie" Trump and many of his supporters often reference is not a "Big Lie" as Biden won the 2021 election." However, it was McConnell, Texas Senator Ted Cruz, South Carolina Senators Lindsey Graham and Tim Scott and a host of other GOP Senators that supported Trump in his baseless claims that the November election was fraudulent?
McConnell was on record immediately following the election stating, "Let Trump have his moment, he will settle down and move on?" (Trump escalated in his false assertions, having his attorney's file lawsuits across the country – all of which was thrown out by every Court from Michigan to Arizona).
Looking back in time….
 Roll the clock back to a different time and era, and Senator John F. Kennedy, who commanded a Navy PT Boat during WWII, was recuperating from back surgery in 1956 when he brushed off his senior thesis from Harvard University and completed a literary work entitled Profiles in Courage. Profiles of Courage highlight the actions and bravery of eight (8) United States Senators throughout history who at various stages of their political careers chose the profound path versus the popular path. The literary work won a Pulitzer Prize.
Conversely in the aftermath of the proceedings in 2019 following the partisan vote to acquit the President a few GOP Senators found their way to microphones to justify their "lack of action" (Susan Collins of Maine and Lamar Alexander) only Utah Senator Mitt Romney had the courage to stand up and vote his conscience. The Senate which was in the GOP majority in 2019 voted 51-49 to acquit Trump on both articles of impeachment in votes that were predominately along party lines, except for Utah Senator Mitt Romney who voted with Democrats on the first article, Abuse of Office and Presidential misuse of Power.
"Facts and the truth are not partisan. They are the bedrock of our democracy. You are either with them (truth & facts), with us, with our Constitution, our history and the future of our Nation, or you are against it. Everyone must answer that question," Dan Rather legendary CBS News Anchor/Reporter.
Notable, no other President in United States History has ever been impeached twice. As noted Trump's actions forced those members of Congress that truly honor their Oath to Act. On Tues, February 9, the trial begins and America begins to Build back Better!
Danny L. White currently lives in Phoenix, AZ. He is the author and creative lead for the Sensational letter "S", a children's book focused on early reading comprehension and word development. He is also a Adjunct faculty member at Maricopa College, and staff reporter for the Arizona Informant. He is an active member of Omega Psi Phi Fraternity, Inc, in Phoenix.