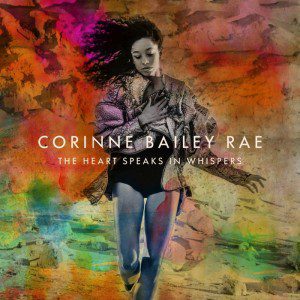 It was so good to see and hear Corinne Bailey Rae perform on Black Girls Rock! last week. It's been awhile since we heard from this curly haired talented beauty. Six years to be exact, but who's counting.
We fell in love with her distinct sound after hearing "Put Your Records On," and her crisp spin on a cover of Deniece "Niecy" Williams "Free," accompanied by legendary bass guitarist Marcus Miller. What a collaboration!
On BGR! 2016 in another perfect collaboration, Bailey Rae, alongside songbirds Marsha Ambrosius and Imani Uzari, performed in perfect harmony one of the most amazing songs originally performed and written by Earth Wind and Fire, "I'll Write The Songs." The performance was simply beautiful.
In May, the British singer-songwriter will release her third album, The Heart Speaks in Whispers.   And, we're already in love with two cuts from the Album, "Been to the Moon" and "Green Aphrodisiac." We can't wait to hear the rest.
Glad you're back Corinne Bailey Rae.  We miss you!
The  Heart Speaks in Whispers is expected to release May, 13, 2016.