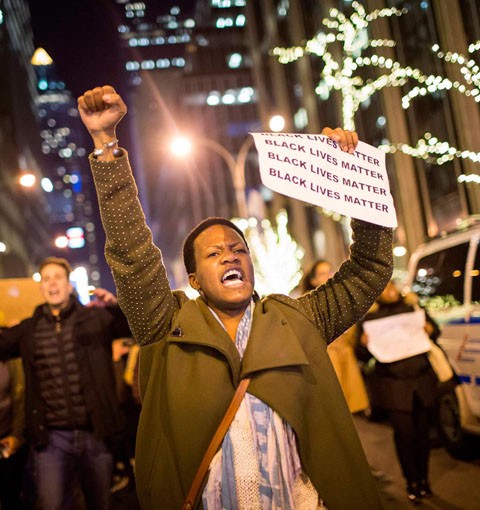 Hashtags, #BlackLivesMatter, #HandsUpDontShoot and #Icantbreath have played a large role in addressing the issue of police brutality issues social media. The latest hashtag #CrimingWhileWhite, quickly zeroes in on White privilege, straight from the mouths of those who know it best.
#CrimingWhileWhite is trending worldwide as protests continue over a New York grand jury's decision not to indict a white police officer in the chokehold death of Eric Garner, a 43 year-old black man suspected of illegally selling cigarettes on the sidewalk.
Source: Huffington Post and CNN.