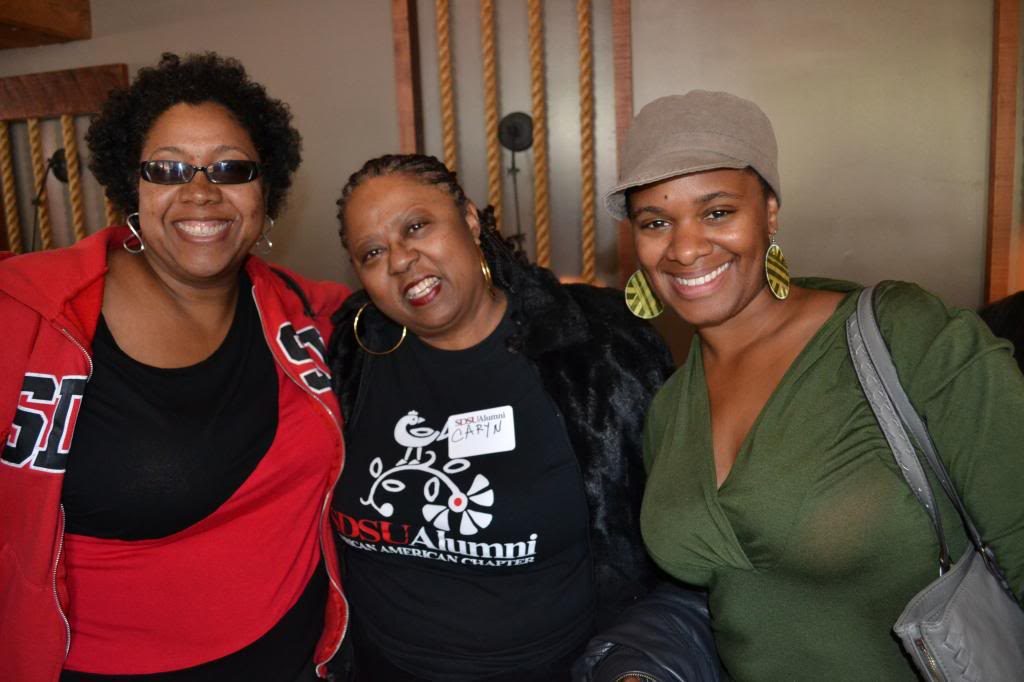 On Friday, April 7, 2017 the San Diego community will come together to celebrate African-American activism in San Diego. The event, called Crossroads: A Salute to San Diego's Black Pioneers, will honor local community and campus African-American activists from the '60s and '70s.  The event begins at 6:30 p.m. at the San Diego State University Parma Payne Goodall Alumni Center.  
In addition to dinner, music and dancing, Black Pioneer Awards will be presented to Jennie Boyard-Hansborough, Harold Brown, Willie Lee Morrow, Leon L. Williams and the San Diego Chapter of the Black Panther Party.
In a recent SDSU interview, Dr. Wayman Johnson, an event organizer, said, "While the Reunion and Awards Gala is being organized and presented by African Americans who attended SDSU in the '60s & '70s, the event is also open to former and current students, faculty, staff and administrators from other decades; and from other local institutions." Johnson, continued, "The entire San Diego community is
invited. We want everyone come out and celebrate the accomplishments and contributions of the people we are going to be honoring on April 7, because when you pay a tribute to someone, you want to honor them in front of their community."
Tickets are $60 if purchased by April 1 and $75 thereafter. For more information, to purchase tickets or to make a donation to the African-American Faculty and Staff Scholarship Endowment, please visit www.sdsualumni.org/crossroads.
For details about this event go to www.facebook.com/events/392267074459892/?ti=cl. For additional information or accommodations, please contact Dr. Aaron Bruce, SDSU Chief Diversity Officer, at [email protected] or (619) 594-3319.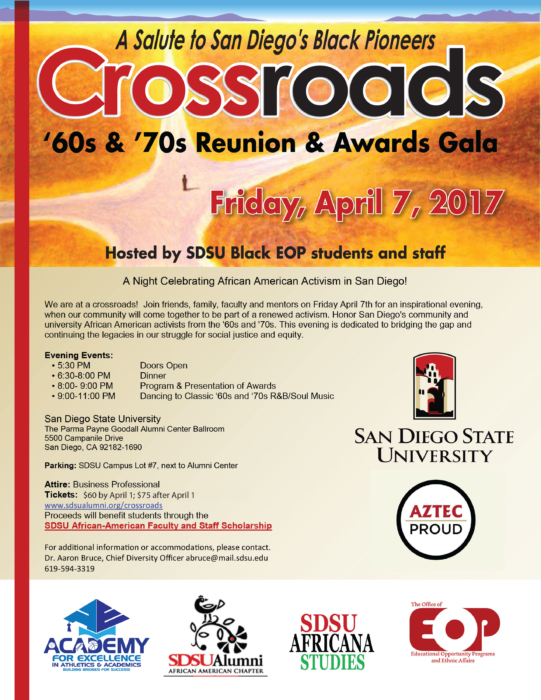 Check out more alumni past gathering photos below: