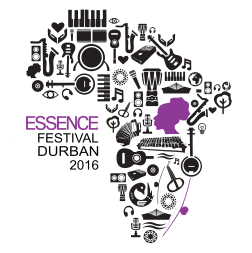 Can't make the Essence Music Festival in New Orleans this summer?  Lucky for you, there's another option later on this year.  So, start saving your dough and getting those passports out because, Essence just announced today that the inaugural Essence Festival in Durban, South Africa, will be held November 8–13, 2016. The first-ever Essence Festival Durban—the sister event to the annual Essence Festival New Orleans, which will take place June 30–July 3, 2016—will feature international performers, world-renowned speakers and local artists. Here's what Essence President Michelle Ebanks had to say…
"New Orleans and Durban are sister cities, and we are thrilled to present these sister festivals—both in 2016. As Essence converges on Durban during South Africa's beautiful summer season, we are creating a week-long experience that will inspire women globally and convene our communities across the diaspora."
The press release states that Essence Festival Durban will follow the format of the annual New Orleans event, presenting international performers and speakers to entertain and inspire, as well as a host of local artists and experts. The event will bring exciting and informative ideas to support small businesses through empowerment seminars across various sectors, including career guidance workshops and other initiatives aimed at youth.
EThekwini Mayor Nxumalo said the City of Durban had made waves internationally in the past two years by hosting a number of high-profile events, which will now include the Essence Festival to further cement Durban as a choice international destination. Nxumalo said the Essence partnership would continue to focus on the development of women and youth in business. A number of women-owned businesses will be selected to trade at the festival, which will boost their profile and drive sales for the company.
For more information, visit www.essence.com. ABOUT ESSENCE COMMUNICATIONS INC.