OMG yes! Rainbow Johnson has a brother and of COURSE it's Daveed Diggs.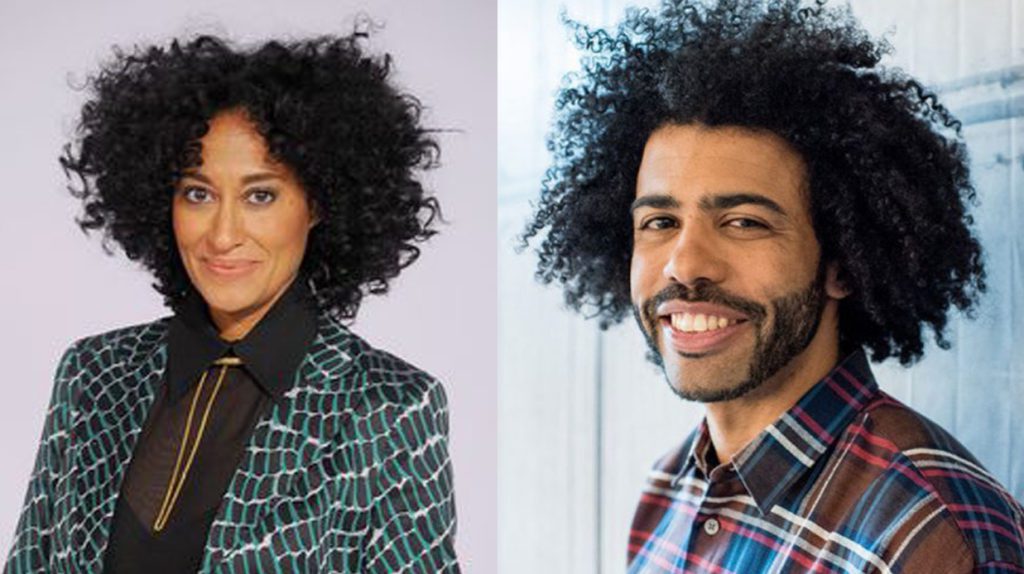 If you know anything about me, you know that I'm obsessed with both Black-Ish AND Hamilton so this is a huge win for me. For those of you that might not know, Daveed Diggs is most known for his roles as Lafayette and Thomas Jefferson in the multi award winning Hamilton. He even took home a Tony this year for Best Featured Actor in a Musical. While I love all of the characters in Black-Ish, Rainbow (Tracee Ellis Ross) is hands-down one of my favorites, so I'm excited to see what the creators have brewing for her storyline and her families storyline. Anyway, according to sources, Daveed's character is named Johan, and doesn't get along with Dre (Anthony Anderson).
Via variety.com:
"He's sort of a hipster, entitled kid who gets on Dre's nerves," creator and showrunner Kenya Barris said. "He's constantly on a search for the best conditioner for his hair. He's probably gone to Penn or Wharton and could have gotten a great-paying job, but he's trying to find himself. That attitude more than anything makes Dre want to strangle him."
For Diggs, who won a Tony for playing Thomas Jefferson and the Marquis de Lafayette in "Hamilton," there's even a tiny link to French culture.
Johan "has been to Paris twice and he's like, 'You Americans!'" Barris said. Johan, as it happens, doesn't like his butter to be too cold and complains about Americans' mania for refrigeration. "He's like, 'This butter's making my croissant crumble,'" according to Barris. "Dre is constantly snatching food from him."
The upside for Johan, who will have a "substantial" recurring arc in the third season, is that the Johnson kids think he's extremely cool — except for Diane (Marsai Martin). "She's not buying that sh*t," Barris said.
I love it already.
-Shanda