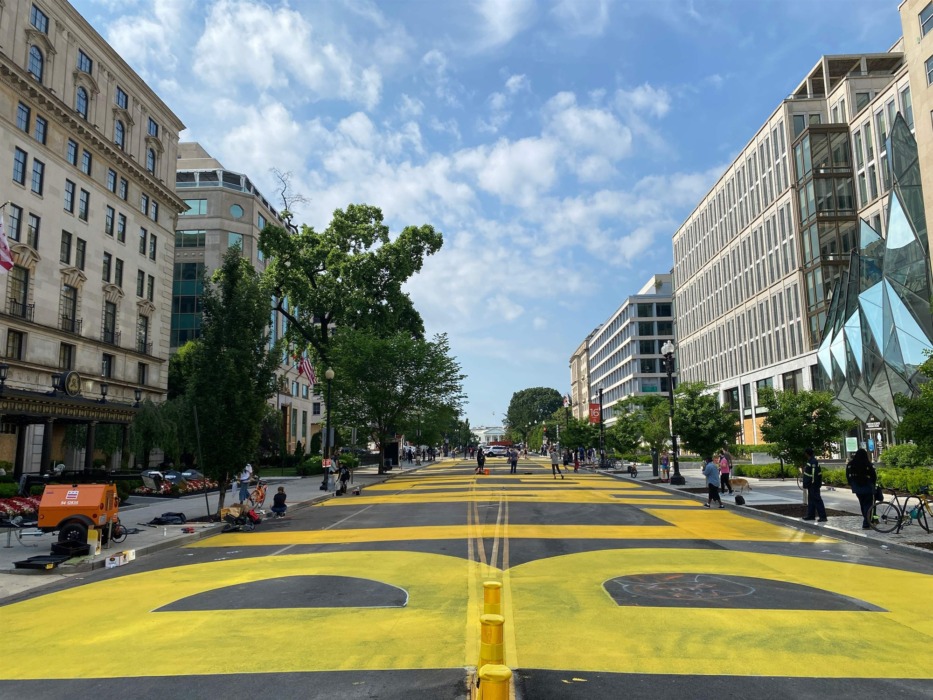 (Washington, DC) In a tweet today from the mayor of Washington, DC, the section of 16th street in front of the White House is now officially "Black Lives Matter Plaza".
Washington D.C.'s mayor renamed a street near the White House "Black Lives Matter Plaza" Friday, and directed city crews to paint a huge mural to honor protesters who have turned out in the nation's capital to demand an end to police brutality.
Muralists painted "BLACK LIVES MATTER" in large yellow letters on a section of 16th Street that sits just in front of Lafayette Park, the site of huge protests over the death of George Floyd, a black man who was pinned to the ground with a white police officer's knee on his neck for nearly nine minutes in Minneapolis.
The painting of the mural was at the direction of Bowser, according to her chief of staff, who said the mayor wanted to make it "abundantly clear" the street belonged to the city.