.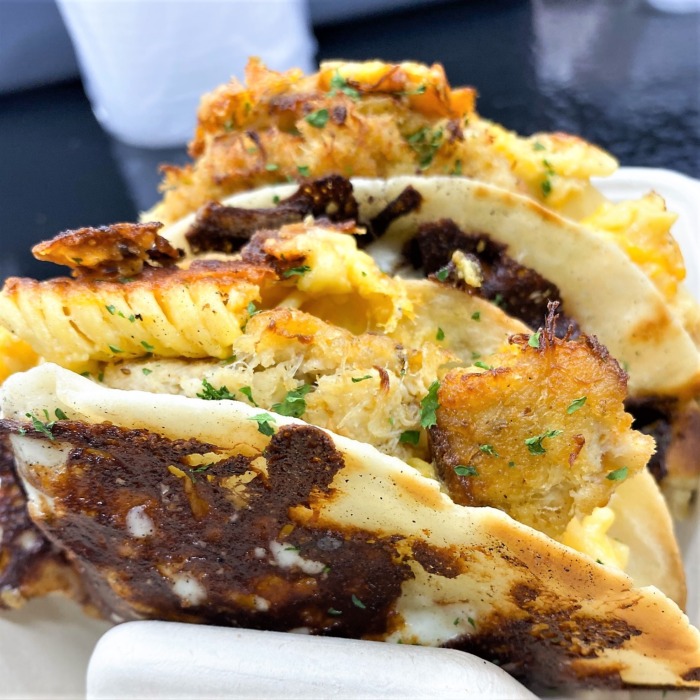 Washington, DC – On the heels of launching their new District Heights location, Chef Damian Brown and The Uncaged Chefs announce a new #TacoTuesday pop-up; Trap Tacos. Chef Damian is known for his decadent soul food twists on classic dishes and doesn't hesitate to add a little nostalgia when the mood hits. Dishes like Captain Crunch French Toast with Cereal Milk Icing draw crowds that even a pandemic can't stop.
Starting June 2, 2020, The Uncaged Chefs will venture outside of their normal menu every Tuesday and offer an array of Uncaged style tacos. True to form, these tacos will not be your abuela's. Expect Birria style tacos featuring flavors such as a crab mac and cheese taco with a Cajun cream dipping sauce. Also, a fried chicken taco with kale tossed in a cilantro with a jalapeno aioli, jerk chicken tacos and more. The direction of the tacos each Tuesday really depends on Chef Damian's inspiration and at any given moment. The Birria style tacos featured on the menu for kick-off, are nod to Uncaged Neighbor at Savor Food Hall, Little Miner Tacos. "When I get inspired, I can't stop myself,' exclaims Chef Damian regarding his inspiration from Chef McKenzie Little Miner Taco at Savor Food Hall. Chef Damian looks forward to pulling inspiration from a variety of sources to keep Trap Tacos fresh from week to week but promises to keep favorites around.
Trap Tacos will happen every Tuesday at The Uncaged Chefs location at 6027 Marlborough Pike in District Heights, Maryland from 11:00 am – 8:00 pm. Trap Tacos will go 2 for $8 and available for pick-up only. Updated Trap Taco menus will be released weekly on the Chef Damian Brown and Uncaged Chefs Instagram Handles @TheUncagedChefs @Kissthech3f and on Tik Tok @TheUncagedChef.
About The Uncaged Chefs: The Uncaged Chefs is located at Savor at 3807 which opened late last year in DC's only Black Owned Food Hall with an all day brunch menu and also at 6027 Marlborough Pike in District Heights, MD. The Uncaged Chefs draw large crowds for a taste of Chef Damian's "no rules" culinary creations. The Uncaged Chefs is open 7 days a week from 11:00 am – 8:00 pm and is a take-out style carry out concept complimented by a sophisticated dining hall and cocktail bar prompting guests to eat onsite and enjoy a craft cocktail.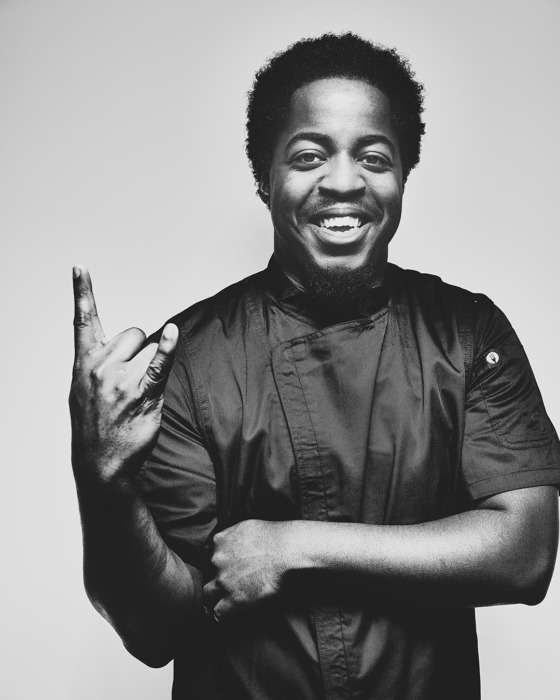 About Chef Damian Brown: Chef Damian Brown, a native of Capitol Heights, Maryland who at 29 has been quickly rising through some of D.C.'s best kitchens, including Vidalia and Blue Duck Tavern before recently opening his first concept; The Uncaged Chef, located in DC's first Black Owned Food Incubator; Savor at 3807 and his second in District Heights , MD at 6027 Marlborough Pike.  Chef Damian has created a name for himself throughout the DC area with his "no rules," approach to his culinary creativity. His innovate and unique approach to cooking is what has set him apart in the culinary industry. His balance of fine dining with urban, African American classics have created his niche in the today's Food and Restaurant scene.  
Click here to keep up with our stories.  Subscribe with The Chocolate Voice!