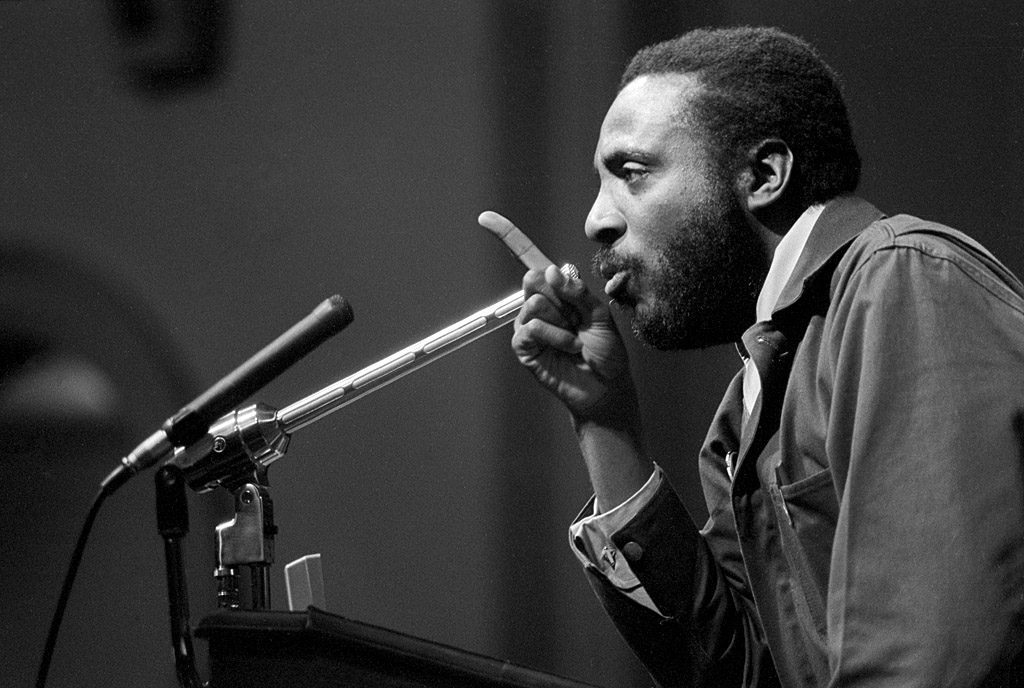 Today the world has lost legendary comedian, civil rights crusader Dick Gregory, who died earlier today. He was 84.
His family announced the news on his public social media pages.
"It is with enormous sadness that the Gregory family confirms that their father, comedic legend and civil rights activist Mr. Dick Gregory departed this earth tonight in Washington, DC," his son Christian Gregory said in the post. "The family appreciates the outpouring of support and love and respectfully asks for their privacy as they grieve during this very difficult time. More details will be released over the next few days."
Gregory was one of the first black comedians to find crossover success with white audiences in the early 1960s. Born in St. Louis, he attended graduated from Sumner High School in St. Louis, then attended Southern Illinois University in Carbondale, Ill. At both schools he was a track star and enjoyed local fame. He left college in 1954 and joined the Army, where he was able to work on comedy routines while attached to Special Services. He then returned to college, only to give it up again without graduating.
In 1956 he headed to Chicago, where he worked in small-time clubs at night and at odd jobs by day. He even tried running a club of his own, but that venture failed.
His real break came in January 1961, when he was asked to fill in for the comedian Irwin Corey, who had canceled a gig at the flagship Playboy Club in Chicago. On the big night, club managers had misgivings; the house was packed with businessmen from the Deep South. No matter, Mr. Gregory said. He insisted on performing.
"I understand there are a great many Southerners in the room tonight," he began his act. "I know the South very well. I spent 20 years there one night." He so won over the crowd that Playboy's Hugh Hefner signed him for three more weeks, then extended the contract. Despite having sworn off nightclubs in 1973, saying he could no longer work in places where liquor was served, Gregory's sharp commentary soon led him into civil rights activism, where his ability to woo audiences through humor helped bring national attention to fledgling efforts at integration and social equality for blacks.
In a career shift, Gregory briefly sought political office, running unsuccessfully for mayor of Chicago in 1966 and US president in 1968, when he got 200,000 votes as the Peace and Freedom party candidate.
In the late 60s, he befriended John Lennon and was among the voices heard on Lennon's anti-war anthem Give Peace a Chance, recorded in the Montreal hotel room where Lennon and Yoko Ono were staging a "bed-in" for peace.
An admirer of Gandhi and Martin Luther King Jr, Gregory embraced nonviolence, became a vegetarian, and marathon runner.
Dick Gregory will be sorrowfully missed, but his legacy lives on.