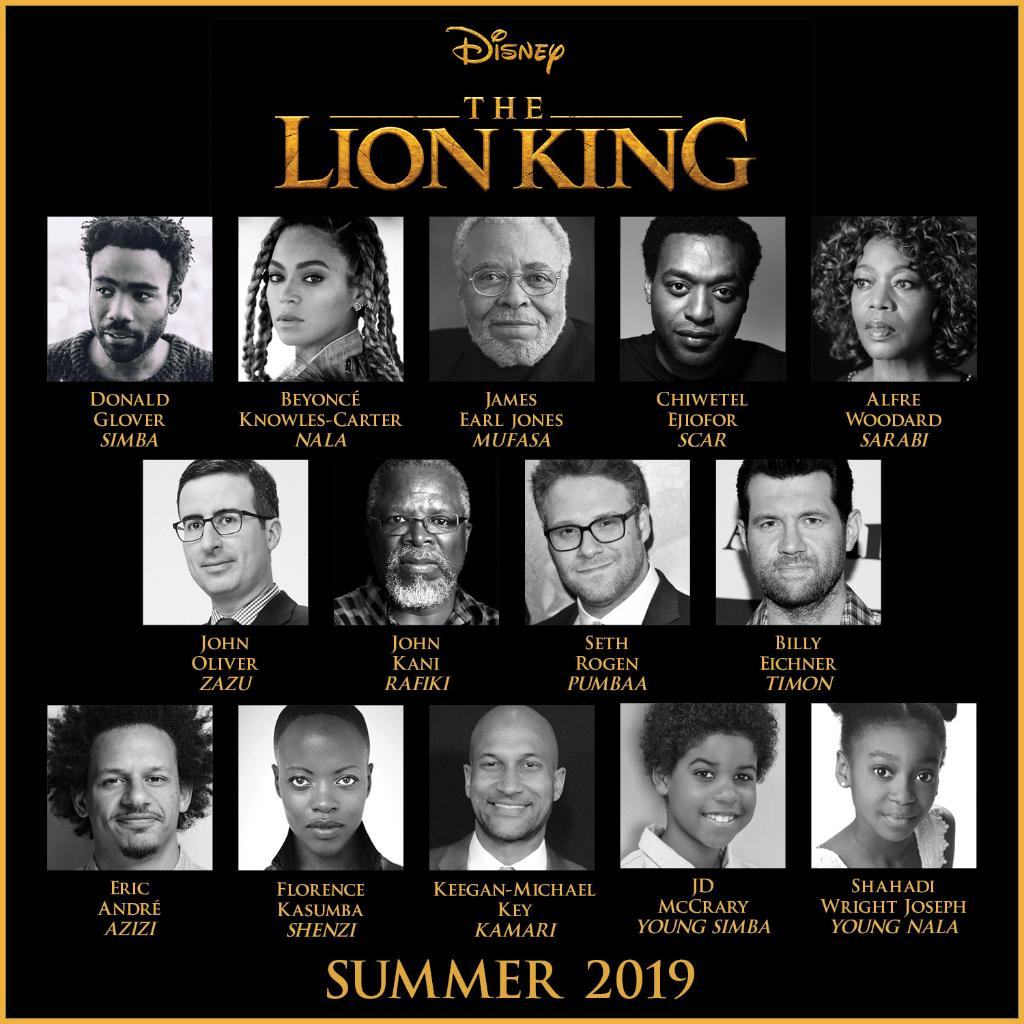 LOS ANGELES — The Walt Disney Studios revealed the main cast for its upcoming live-action and CG adaptation of its 1994 animated classic Wednesday, and it's confirmed, Beyoncé Knowles-Carter is joining the cast of "The Lion King," as the  voice of Nala.
Some cast members had been previously announced for the film, including Donald Glover as Simba and James Earl Jones as Mufasa. Some of the other cast members announced Wednesday include Chiwetel Ejiofor as Scar, Alfre Woodard as Sarabi, Seth Rogen as Pumbaa, Billy Eichner as Timon and Keegan-Michael Key as a Kamari.
Other cast members include: Alfre Woodard as Sarabi, John Oliver as Zazu and Keegan-Michael Key as Kamari.
Rogen tweeted out an image of the cast, captioning it: "Hakuna Matata," and emojis of a lion and a crown.
Excellent casting!  Hurry up summer of 2019.