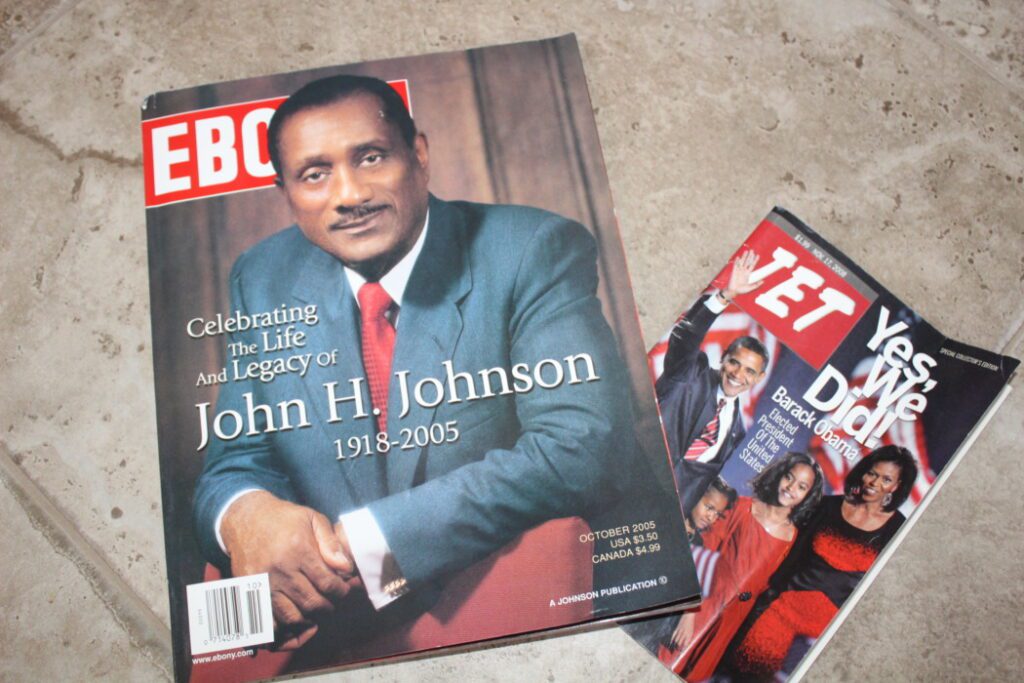 Many of us grew up reading iconic magazines Jet and Ebony Magazine, a true representation of the black experience in print. Today, we hear the phrase or hashtag all too often that representation matters. Well it does matter. And back then, John H. and Eunice Johnson, astute business minded folk, decided to put there all in all into the publishing business sharing our stories in print.
According to a report on the news site Deadline.com, Lisa Cortés, co-director of Amazon's voter suppression documentary All In: The Fight for Democracy, is set to direct The Empire of Ebony, a documentary that explores the rise and impact of the first black media empire Ebony Magazine and its sister publication, Jet. Cortés will produce the pic with Alyse Shorland and Roger Ross Williams under his One Story Up banner. Cortés and Williams previously collaborated on the Emmy-winning doc, The Apollo.
Currently in production, the doc will focus on the Johnson Publishing Company, the first home to Ebony and Jet. It will explore the media empire's beginnings as a small publishing company, started by John H. Johnson and Eunice W. Johnson with a five hundred dollar loan, to its incredible growth into a publishing juggernaut with an unparalleled cultural impact. The film will chart the rise of Ebony and Jet and their growth into a brand with a readership base in the millions which has had an undeniable effect on American culture. This will include the important role these publications played in illuminating key moments in American history that went unreported by the mainstream media.
In an Instagram post, daughter Linda Johnson Rice, executive-producer of the film had this to say,
"Am thrilled beyond belief at the announcement that the documentary "Empire of Ebony," is in production." I have always wanted the world to understand and appreciate the immense impact of Johnson Publishing Company and Ebony and Jet brands created by my parents John H. Johnson and Eunice W. Johnson."
We over here at The Chocolate Voice are excited too, Linda!