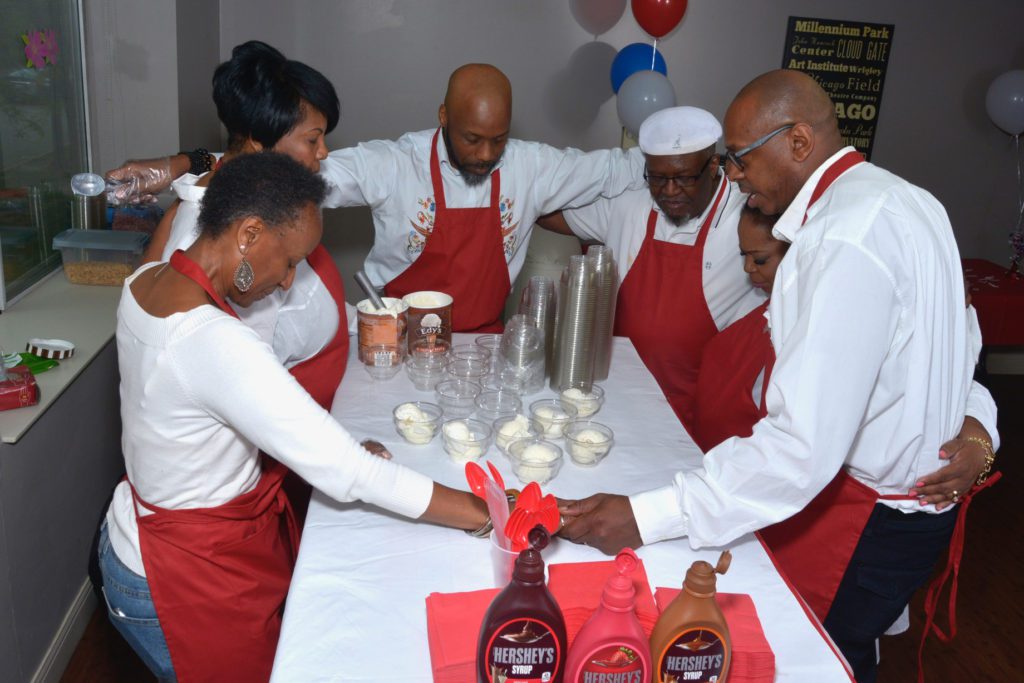 (Chicago, Il ) Imagine waiting to make your transition in hospice care, and telling the nurse that you're having trouble swallowing and asks— would it be possible to have some ice cream? The response comes off as cold and blunt, 'No, we don't have any ice cream.'
Sadly, denial of simple requests like this happen often in nursing homes. Particularly, to those with infrequent visits from friends and family members.
One Saturday afternoon (as fate would have it), while making patient rounds at a specific nursing home, Chicago hospice nurse Verlena Sexton walked into a soft spoken, very pleasant man's room. The two chatted for a bit about work, family and everyday life. He then went on to share with her that he had been diagnosed with advanced pancreatic cancer and for his last days all he wanted was some ice cream.  Not foreseeing a problem with his request, the  nurse told the nice man that she would go and find him some ice cream. She left his room and headed down the hallway to check in at the nurses station to meet his request for some ice cream. They told her that they didn't have any ice cream, and that there were no plans to serve any, anytime soon.  Taken aback by the response, Sexton's spirit was crushed. Especially, since the man had shared that he was given less than six month's to live, but her instincts told her that based on his frail appearance, it could be more or less a matter of weeks.
Her instincts were right. He died two weeks later. And, to think that all he wanted to make him comfortable in his last days was ice cream.
Sexton recalls leaving the nursing home with a heavy burden on her heart, to the point to where she was losing sleep over it. Her heart was breaking for this man who she had found out that had raised a son, and built a successful business. She often wondered if there was something more that she could have done, like perhaps gone to get him the ice cream herself?  Unfortunately, she knew that that wasn't an option due to hospital legalities, and for fear of opening herself up to a lawsuit.
In  a phone interview with The Chocolate Voice, Nurse Verlena Sexton shared the story of  her brief encounter with the dying man, and how she knew in her heart that most likely at his home, he had a freezer full of ice cream that he could help himself to at any time.  But, as a resident in a nursing home, he was at the mercy of the staff and has to ask for it.
She says that after visiting the man, she began to think about how much she too enjoyed ice cream—the socialization of the cold dessert, and how it brings joy to so many people. And, just the thought of anyone dying without receiving a simple request for some ice cream, burdened her.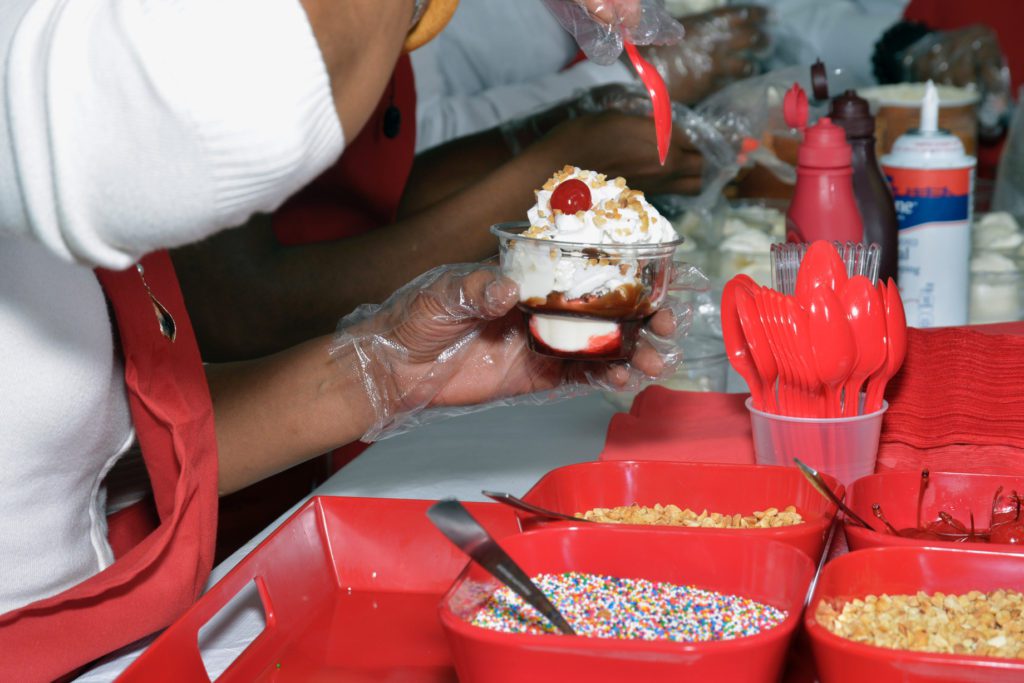 From that heartbreaking experience, a light bulb went on in Sexton's head. She came up  with an idea to spread joy throughout nursing homes in the Chicago area, where she currently lives. Her solution is simple— no one dies without having ice cream.  She says that she envisioned serving,
"Not that ice milk stuff served in a styrofoam cup. I want patients to have premium ice cream sundaes, with the best quality ice cream, topped with nuts, caramel and chocolate syrup, sprinkles, whipped cream, the works!  I want to present really pretty sundaes. No sloppy sundaes! Who doesn't like to look at pretty things?"
With all of that in mind, she came up with a name for her idea, "Ice Cream for the Soul."
Moving forward with her vision, and with money out of her own pocket, "Ice Cream for My Soul" hosted their first ice cream social in May, on a Sunday from 2-4 pm.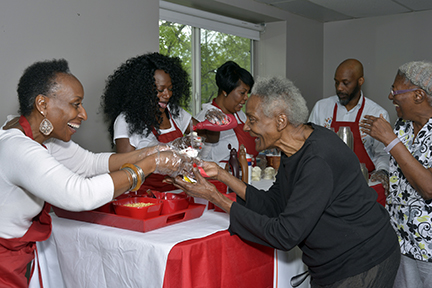 Sexton says, how it works is that she randomly chooses a nursing home to host ice cream socials, which takes place every other Sunday. A day before the event, she places fliers on the doors and throughout the nursing facility.
She came up with hosting ice cream socials on a Sunday, because as faithful a church goer she wanted the focus to be on giving, and Sundays are the days that most family members visit their loved ones. And, she wanted family and friends to be included in the festivities.
"We have talks, laugh and share stories with the residents. People in nursing homes have lives, and they love to share who they are. We play music. We have a playlist with music from the 40's through the 70's, and every song has the word love in it.  There's dancing in the wheel chairs. We are upbeat! It's a lot of fun."
Sexton says that during the first ice cream social, up and down the hallways were wheel chair traffic jammed. No one is excluded from the event. Patients who are bedridden can put in an order for a sundae, and the ice cream is delivered to the rooms.
Sexton, a retired Navy Medic says that by far this is the most rewarding work she's ever done.
"I typically cry after every ice cream social. Giving makes you less self focused."
Her goal is to grow "Ice Cream for the Soul" sundaes to a business that's being hosted at facilities world wide on Sundays.
Although Sexton says that she never found out if the man ever received his ice cream,  she is forever be grateful that his simple request is what started a movement with sundaes on Sunday in nursing homes.
We need more people in the world with a heart for those who are transitioning. Thanks to Verlena Sexton for her vision in creating "Ice Cream, for the Soul."
To find out more about how you can contribute to "Ice Cream for the Soul," click here to visit the gofundme page. Or feel free to contact Verlena Sexton or Karen Smith at 773-699-0147. Or by email at [email protected]