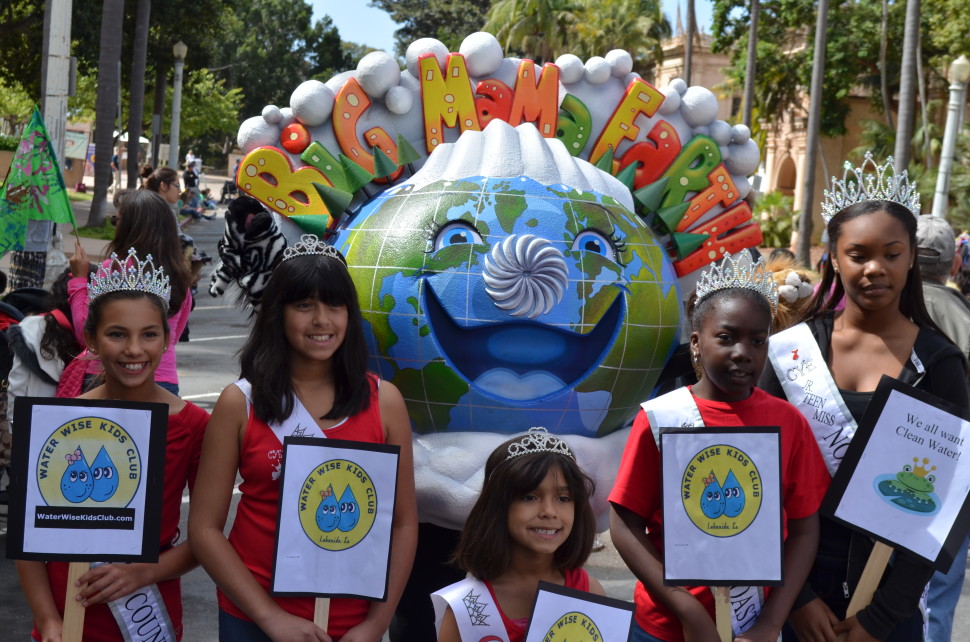 BALBOA PARK
While not held on actual Earth Day, activities throughout the day at Balboa Park run from 10 a.m. to 5 p.m. on Sunday, April 23, and include an Earth Day Parade.  More than 300 exhibitors, a food pavilion, entertainment venues, eARTH Gallery arts and crafts show, a Clean Car Concourse and a special area for children will all be featured.
World Beat Center is hosting its 27th Annual Multicultural Earth Far on  Sunday, April 23 from 12 pm to 7 pm.
Check out multiple locations throughout Balboa Park at earthdayweb.org/EarthFair.html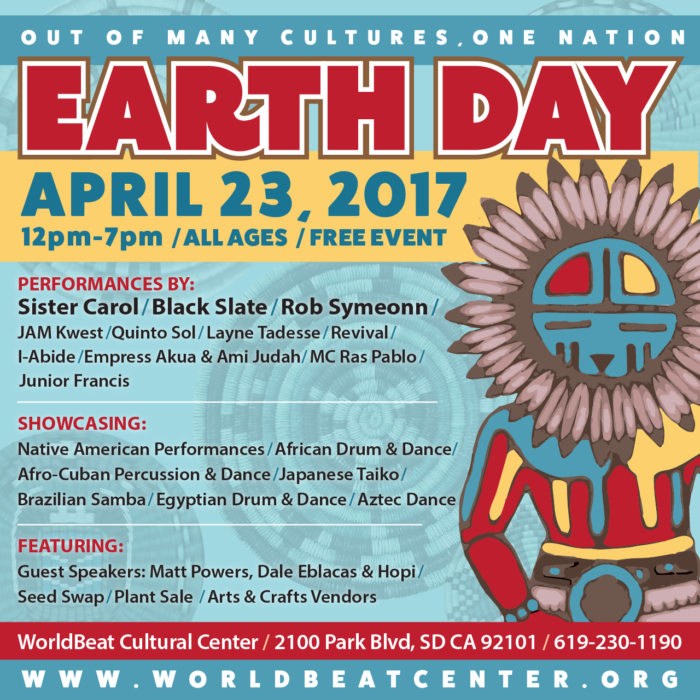 MARCH FOR SCIENCE
Events are being held across the country in support of science and the role it plays in health, safety and economics. According to the organization's website, "The March for Science is a celebration of science. It's not only about scientists and politicians; it is about the very real role that science plays in each of our lives and the need to respect and encourage research that gives us insight into the world." The San Diego March for Science will take place at 10 a.m. on Saturday, starting at Civic Center Plaza (1200 Third Ave., downtown) and stretch 1 mile heading west on Broadway, then north on Harbor Drive, ending at Waterfront Park. To volunteer to help at the march or for more information, visit marchforsciencesd.com.
CAL PARKS/BEACH EARTH CLEANUPS
There are a number of beach and park cleanups being offered through the Cal Parks organization. Find your favorite or nearest beach and, chances are, cleanup efforts will be going on there on Saturday. Projects include habitat restoration, native garden conservation, fence building, trail maintenance and beach cleanups. In the 18 years Cal Parks has held cleanup events, 83,785 volunteers have lent a helping hand. For more information on volunteer sites (most of which have a maximum number of participants), visit calparks.org/help/earth-day.
CITY OF LEMON GROVE COMMUNITY CLEANUP
In partnership with keep America beautiful, on Saturday, Earth Day, this community event will focus on litter pickup from 9-11:30 a.m. starting at Civic Center Park, 3200 Main St. Registration and check-in begin at 8:30 a.m. For more information about the event or to sign up to help, contact Malik Tamimi at 619.825.3827 or [email protected].
THE FLOWER FIELDS AT CARLSBAD RANCH
Enjoy over 50 acres of Giant Tecolote Ranunculus flowers, along with attraction and more. The Flower Fields also features antique tractor wagon rides, a sweet pea maze and a cymbidium orchid greenhouse. Admission is $6-$12, ages 2 and under are free.
For more information, visit www.theflowerfields.com.
OAK PARK EARTH DAY CLEANUP
The Oak Park community is invited to cleanup from 9 a.m. to noon on Saturday. As an incentive to come out, FREE lunch will be provided. A trash bin will be available onsite for large item disposals for the duration of the cleanup event from 9 a.m. to noon. The event starts in the Oak Park Church parking lot at 3060 54th St., with cleanup taking place to the south to the Tina's Bar site at 1956 54th St.