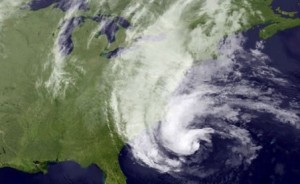 I have often talked about having an emergency kit, and the ramifications of not having them. It is too easy to brush it off, because the memories of the CA wildfires are now over 5 years dimmer in our memories.
However, look at the headlines today, and remember what I have said about 'lifeboat ethics'.  When there are shortages and people are in a panic, when nerves are frayed, humanity starts to show its older, reptilian survival brain that compels you to take care of yourself and your loved ones first.
Lifeboat ethics, in a nutshell, means that if the Titanic is sinking, and your boat is full, you don't take on another passenger if there's not enough food or water for them.
You don't think you would do that when times are good, but again, look at the headlines and be prepared. It's not nice, but it's survival.
What is happening back East is not Hollywood.
Please make sure you do the following:
1. Always keep at least a 1/2 tank of gas in your car.
2. Keep several hundred dollars in a fireproof safe.
3. Have your photos backed up on the cloud, or on a flash drive in another area or in a safe deposit box.
4. Please make sure you have at least (AT LEAST) one gallon of water per person, per day, for a minimum of 3 days, preferably a week
5. Have candles or LED lights available in all cars at all times.
6. Place a flashlight BETWEEN your mattress and box spring, and keep slippers right next to your bed.
7. Have your pet's information available, back it up on your email.
8. Have a list of all your medications in an email to yourself, and always keep a copy of it on you and in each of your cars
9. Do NOT let other people know you have emergency rations.  I am not kidding about this. I learned about this during the 1994 Northridge earthquake.
10. Have a place where you and your family convene, and have an out of state contact that each person can connect with to check in.
11. Buy a cheap tent, a propane stove and some propane and store it in the garage.
I hope this helps.
Emergency preparedness tips submitted by Susanne Romo Farmers Insurance Agent