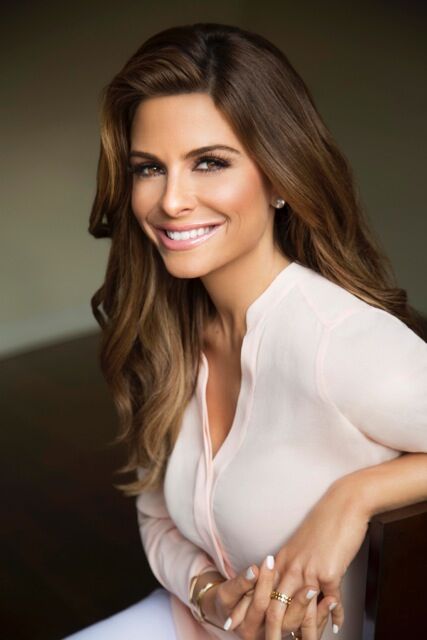 On March 14, Susan G. Komen® San Diego (Komen San Diego) will bring together leading cancer and wellness experts from around the globe to share the latest developments in breast cancer research, treatment and well-being at its much-anticipated fourth annual dinner symposium, "Screens, Genes & The Choices We Make" presented by Bank of America. The event will take place at the Hilton San Diego Bayfront from 5:30 p.m. to 8:30 p.m. Proceeds from the event will benefit Komen San Diego, the County's largest funder of free breast cancer services and support and the only organization providing qualified women the free services they need for every step of the breast cancer journey. Emmy® award-winning journalist, brain tumor survivor and The New York Times bestselling author, Maria Menounos, will host the interactive, casual and cutting-edge event.
Menounos holds the distinct honor of conducting the only interview with the entire Obama family. The interview was touted by ABC News as one of the defining moments leading to Obama's historic victory. Her groundbreaking conversational style of reporting led her, at the age of 22, to become the youngest person ever to host Entertainment Tonight. Menounos would go on to do the same for the Today Show, Nightly News, Dateline and Access Hollywood. She has also held sit down interviews with every U.S. President since George Bush and has traveled the globe, covering everything from the war in Afghanistan to earthquakes in El Salvador to the AIDS crisis in South Africa. While at Entertainment Tonight, Menounos hosted ET on MTV and ET on VH-1, both of which soared to number one weekend ratings on their respective networks, and recently was the host of E! News where she did the same. In addition to her award-winning journalism career, she is also the CEO and co-founder of one of the largest digital broadcast networks worldwide, AfterBuzz TV. Menounos is also a well-known TV and movie actress, and SiriusXM host. Her SiriusXM show, "Conversations with Maria Menounos" podcast edition is available on iTunes.
Menounos has also overcome significant personal challenges. Just months after her mother was diagnosed with stage IV brain cancer, Menounos was also diagnosed with a brain tumor. She endured a difficult operation and recovery, and thankfully the tumor was benign.
Tickets: – $200 per person; Table – $2,000
Registration/Website: http://www.komensandiego