Los Angeles, CA – Entertainment Industries Council's (EIC) announced the nominees for the17th Annual PRISM Awards. The PRISM Awards honors unscripted and scripted performances in TV, movies, music, and comic book entertainment that accurately depicts substance abuse, treatment and recovery, as well as mental health issues.   The Nomination Review Committee of over 80 representatives in both the entertainment industry and health field scored nominees from more than 400 productions were submitted, according to Brian Dyak, President, CEO and Co-Founder, EIC.
"Powerful stories about mental health not only raises public awareness, but may also encourage people to recognize and address these issues in their personal lives. PRISM Awards aggregate these topics from media and spotlight the impact our industry has to create positive change in people's lives," Dr. Drew Pinsky, TV host and longtime PRISM Awards supporter and current nominee for Dr. Drew on Call and Rehab with Dr. Drew: Season 6."
Unscripted nominations include: DR. DREW, DR. PHIL, ANDERSON LIVE, THE REAL HOUSEWIVES OF BEVERLY HILLS AND PRODUCTIONS FROM HLN, NBC UNIVERSAL, A&E NETWORK, OWN, MTV, BRAVO and TLC.
Performances by Denzel Washington, Bradley Cooper, Katey Sagal, Mark Harmon, Claire Danes and Scripted Productions including "Flight," "Silver Linings Playbook," "Modern Family," "Glee," "Grey's Anatomy," "The Good Wife," "Breaking Bad," "NCIS," "Homeland," "Nashville," also among top nominated productions.
Pictured below is Actor James Pickens, Jr. who plays Dr. Richard Weber on Grey's Anatomy has been portrayed as dealing with stress, depression, alcohol abuse and caring for his wife Adele, played by actress Loretta Devine, who was diagnosed on the show with Alzheimer's.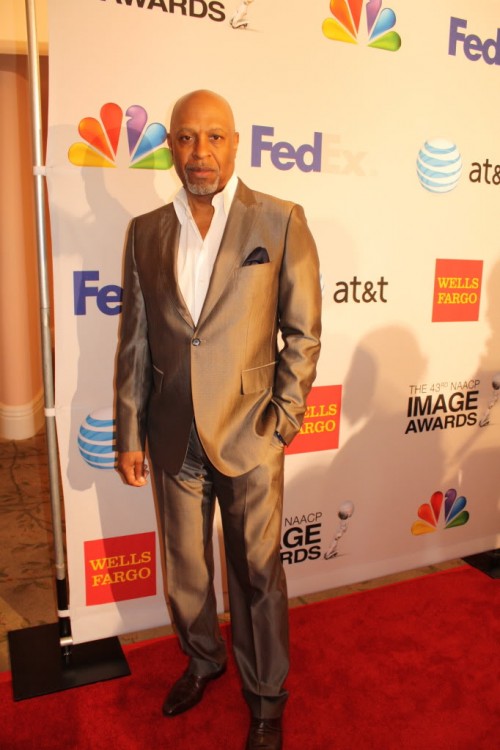 For a complete list of nominees announced to date go to www.prismawards.com.  For a complete list of health and social issues addressed by EIC visit www.eiconline.org.