A three-year partnership has been formed with eThekwini Municipality to host the Essence Festival in Durban, South Africa in 2016 and 2017, announced Essence President Michelle Ebanks and eThekwini Mayor James Nxumalo at Durban City Hall today.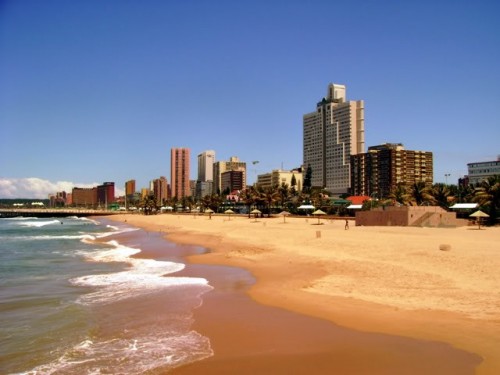 Each year, the Essence Festival in New Orleans draws more than 450,000 attendees from across the globe to its multi-day entertainment, empowerment and cultural event, which generates an economic impact of more than $200 million to the local economy.
The Essence Festival Durban will follow the format of the annual New Orleans event; presenting international performers and speakers to entertain and inspire, as well as a host of local artists and experts.  The event will bring exciting and informative ideas to equip small businesses through empowerment seminars across various sectors including career guidance workshops and other empowerment initiatives aimed at the youth.
"We are delighted to partner with the vibrant city of Durban to launch the Essence Festival globally in South Africa," said Ebanks.  "Hosting our first international Essence Festival in Durban purposefully extends our mission to convene the diaspora around shared aspirations."
Mayor Nxumalo said the city of Durban had made waves internationally in the past two years by hosting a number of high profile events, which will now include the Essence Festival to further cement Durban as a choice international destination. Nxumalo said the Essence partnership would continue to focus on the development of women and youth in business. A number of women-owned businesses will be selected to trade at the Festival which will boost their profile and drive sales for the company.
"This partnership will have a host of benefits for residents starting with the Durban Business Fair (DBF) program which strives to connect local businesses globally. The Fair is taking place simultaneously with the Essence Festival launch announcement," he said.
"For more than 20 years, the Essence Festival has brought thousands of people together in New Orleans from near and far to celebrate a world-class event," said Mayor Mitch Landrieu, City of New Orleans. "I am thrilled that this festival is now expanding internationally to Durban, South Africa. The people of New Orleans know first-hand that the Essence Festival has not only enhanced our cultural economy, but it has also made a meaningful impact across the community through service and personal empowerment."