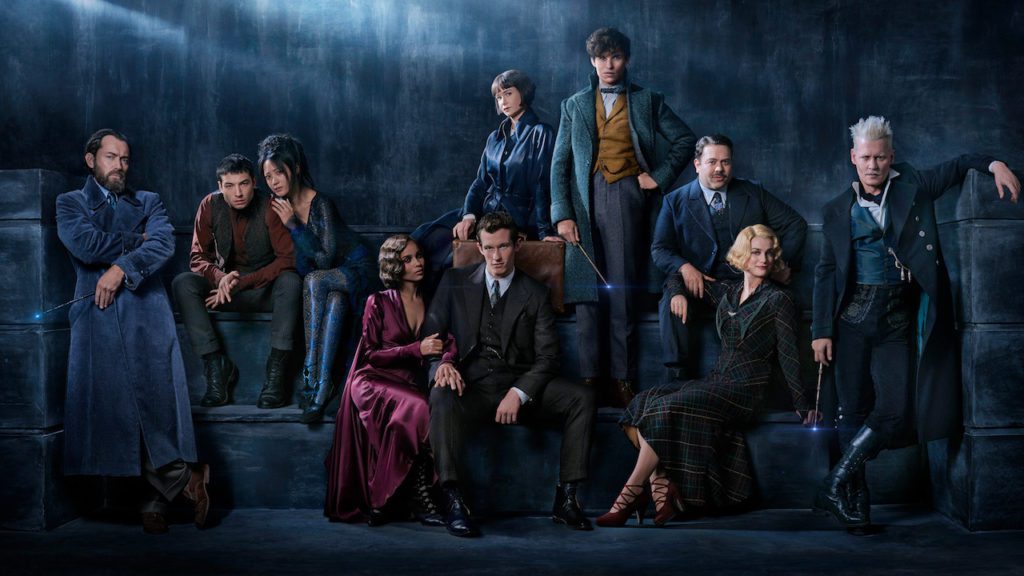 Today, Warner Bros shared that the second installment of the Fantastic Beasts Series is slated for November 16, 2018.
The heroes. The villains. The magic. In one year, return to the Wizarding World with Fantastic Beasts: The Crimes of Grindelwald.
In the pic above, and the motion image below, are, from left to right: Law as Dumbledore; Miller as Credence; Claudia Kim as Maledictus, the carrier of a blood curse that destines her ultimately to transform into a beast; Zoe Kravitz as Leta Lestrange, who had once been close to Newt Scamander but is now engaged to his brother; Callum Turner as Newt's older brother, Theseus, a celebrated war hero and the Head of the Auror Office at the British Ministry of Magic; Waterstonas Tina Goldstein, who has been reinstated as an Auror for MACUSA; Redmayne as Newt, who has now gained fame in the wizarding world as the author of what will eventually be a Hogwart's text book, Fantastic Beasts And Where To Find Them; Folger as the only No-Maj in the group, Jacob Kowalski; Sudol as Tina's free-spirited sister, Queenie Goldstein, Legilimens who can read minds; and Depp as the powerful Dark wizard Gellert Grindelwald.