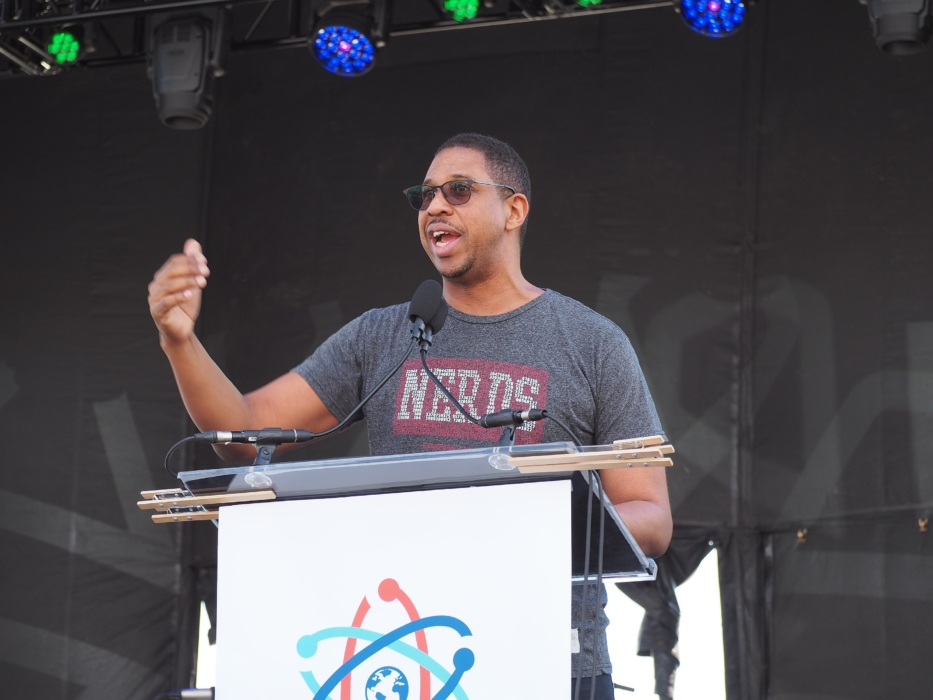 Black Astrophysics researcher and science educator Hakeem Oluseyi's memoir, "The Stars in My Soul," is being adapted into a film.   "Soul," a memoir co-written by  Oluseyi  (pictured above) is about his life, has just been picked up by Working Title. Chadwick Boseman and Logan Coles are producing the film adaptation.  The pair worked together on 2016's Message From the King, which Boseman starred in and executive produced and Coles co-produced.
Boseman also may star in the film version of the book, which is being compared to the breakout hit Hidden Figures. Oluseyi grew up in Louisiana when his parents divorced and he had to find his own way through life. Through pure will and perseverance, the 1991 Tougaloo College graduate ended up becoming a NASA astrophysicist.
As reported on Deadline, the book was scooped up in a competitive bidding situation — not surprising given that the package included Boseman. One of the hottest actors in the business aka T'Challa (also a producer and writer-director) is one of the world's most recognizable screen stars right now with the back-to-back mega-successes of Black Panther and Avengers: Infinity War.
Combined these movies have racked up $2.5 billion to date.