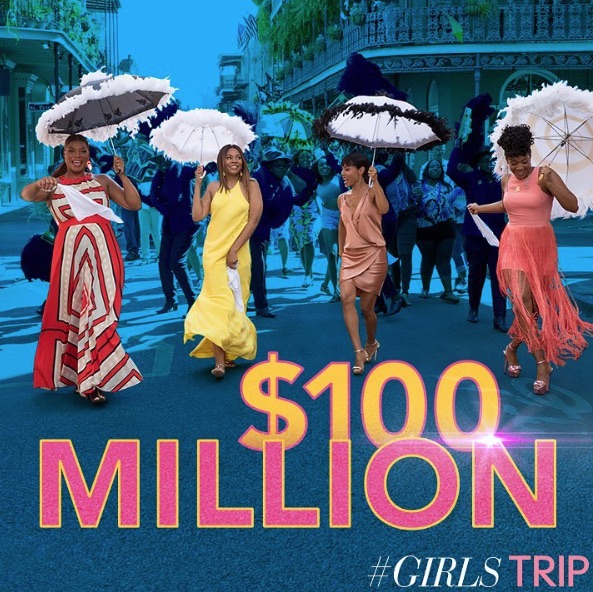 How many of y'all out there saw Girls Trip more than once?  We did, and will most likely see it again.  Thanks to all of us out there who purchased tickets to see the film considered  a "box office anomaly according to Deadline, beating out this year comedy competition, has surpassed the $100 million mark at the box office.  For example, Scarlett Johansson's "Rough Night" and the Amy Schumer/Goldie Hawn flick "Snatched" have earned just $22 million and $45.9 million, respectively since their releases earlier this year.
Compare this to last year when four comedies –all released during the summer– held their own including Ghostbusters (it made $128M despite being a financial upset), Central Intelligence ($127.4M), Bad Moms ($113.3M) and Sausage Party ($97M).
Produced by Will Packer and Malcolm D. Lee, the film follows four lifelong friends—Regina Hall, Queen Latifah, Jada Pinkett Smith and Tiffany Haddish— who travel to New Orleans for the annual Essence Festival, where sisterhoods are rekindled, wild sides are rediscovered, and there's enough dancing, drinking, brawling and romancing to make the Big Easy blush.