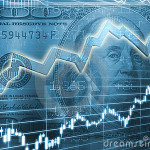 Believers in the so-called January indicator–the concept that the first five trading days suggest the stock market's overall direction for the rest of the year–were likely discouraged last week. The S&P gave up roughly half a percentage point during 2014's first five trading days. The other three domestic indices also slipped during those five days, with losses ranging from the Nasdaq's quarter of a percentage point to the Dow's nearly seven-tenths of a percent. A rebound at week's end gave three of the four domestic indices a gain for the week. However, the small-cap Russell 2000 was the only one to see a slight gain for both the week and the year so far. Meanwhile, the yield on the benchmark 10-year Treasury fell as the new year saw a new interest in bonds.
Last Week's Headlines
Only 74,000 new jobs were added to U.S. payrolls in December; that's the lowest number since January 2011, according to the Bureau of Labor Statistics. However, the unemployment rate fell from 7% to 6.7%, largely because of people dropping out of the workforce.
Minutes of the meeting at which the Federal Reserve's monetary policy committee decided to begin scaling back its bond purchases emphasized once again that tapering will be done gradually and will depend on economic data. Members also forecast stronger economic growth in coming years and a gradually declining unemployment rate.
The Senate made it official that Janet Yellen will oversee the Fed's tapering efforts. Members confirmed her appointment as the first woman to chair the Federal Reserve Board. She will take over when Ben Bernanke steps down January 31.
Record exports helped cut the U.S. trade deficit to $34.3 billion in November. According to the Bureau of Economic Analysis, that was the lowest level since September 2009.
Orders placed with U.S. factories in November surged 1.8% for the month, putting them at their highest level since the Commerce Department began tracking the figures in 1992. Inventories, which have risen 11 of the last 12 months, were partly responsible, but new orders for durable goods, particularly transportation equipment, also have risen 3 of the last 4 months and were up 3.4% in November.
Growth in U.S. service industries slowed slightly in December as the Institute for Supply Management's gauge fell almost 1% to 53% during the month. The ISM survey also showed new orders falling to 49.4% in December, which represents actual contraction.
Eye on the Week Ahead
The Q4 2013 earnings season will get into high gear as several major financial and tech companies release reports. Data on retail sales for the holiday season will shed light on the state of consumers' wallets.
Data sources: Economic: Based on data from U.S. Bureau of Labor Statistics (unemployment, inflation); U.S. Department of Commerce (GDP, corporate profits, retail sales, housing); S&P/Case-Shiller 20-City Composite Index (home prices); Institute for Supply Management (manufacturing/services). Performance: Based on data reported in WSJ Market Data Center (indexes); U.S. Treasury (Treasury yields); U.S. Energy Information Administration/Bloomberg.com Market Data (oil spot price, WTI Cushing, OK); www.goldprices.org (spot gold/silver); Oanda/FX Street (currency exchange rates). All information is based on sources deemed reliable, but no warranty or guarantee is made as to its accuracy or completeness. Neither the information nor any opinion expressed herein constitutes a solicitation for the purchase or sale of any securities, and should not be relied on as financial advice. Past performance is no guarantee of future results.
The Dow Jones Industrial Average (DJIA) is a price-weighted index composed of 30 widely traded blue-chip U.S. common stocks. The S&P 500 is a market-cap weighted index composed of the common stocks of 500 leading companies in leading industries of the U.S. economy. The NASDAQ Composite Index is a market-value weighted index of all common stocks listed on the NASDAQ stock exchange. The Russell 2000 is a market-cap weighted index composed of 2,000 U.S. small-cap common stocks. The Global Dow is an equally weighted index of 150 widely traded blue-chip common stocks worldwide. Market indices listed are unmanaged and are not available for direct investment.
Article courtesy of Financial Advisor, Dempster Cherry of Sage Point Financial.  To find out more click here.